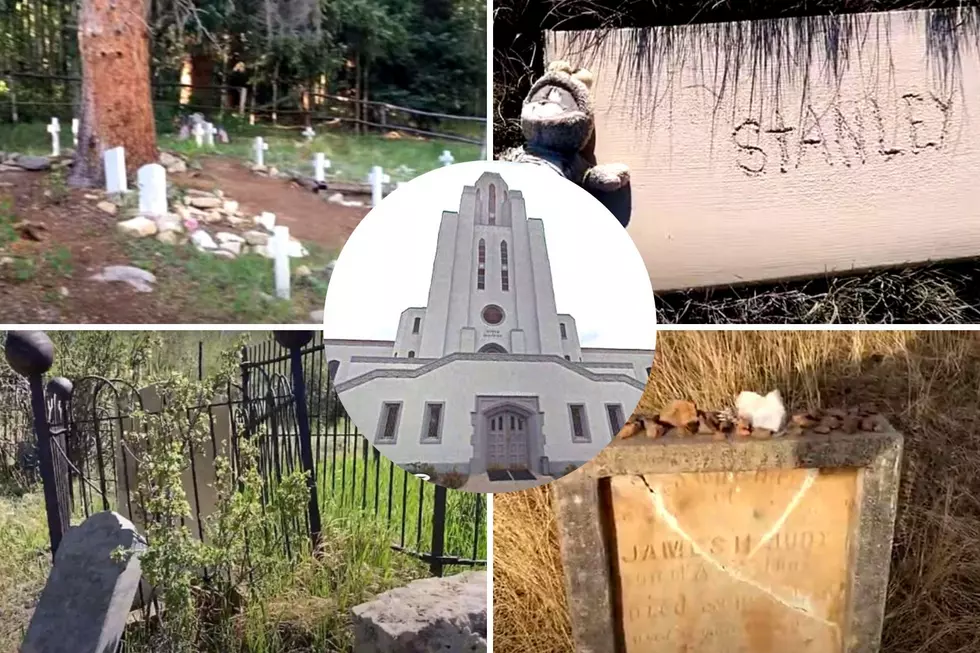 See 12 Unique + Often Scary Colorado Cemeteries and Memorials
carnivorous_ghoul via YouTube / Cain Cordova via YouTube / Google Maps / Derelict Doug via YouTube
The state of Colorado has a rich history and consequently, many of the state's former residents have since passed on to the next life. It's because of this that Colorado has plenty of old cemeteries.
However, not all cemeteries are alike, and Colorado is home to numerous haunted, creepy, historic, and otherwise unique final resting places.
Keep scrolling to learn about 12 of Colorado's most unique cemeteries and memorials.
12 Unique Colorado Cemeteries and Memorials
We'll begin with a Colorado town that has a staggering eight cemeteries and a lot of history and even some infamy to go along with them. Yes, Central City, Colorado has a total of eight cemeteries with countless stories that come from them.
Many of these cemeteries are notoriously haunted, and even have what are known as grave-robbing deterrents around some of the plots for reasons we can only assume aren't good.
In addition to Central City, many old cemeteries can be found in very small Colorado towns, some of which are considered ghost towns. These include the towns of Willard, Vicksburg, and Keota, to name a few. And, with so much history, comes an element of mystique as well as questions.
Another very unique final resting place for many Coloradans is the Tower of Memories, a seven-story mausoleum in the Denver area which is really something to behold.
In addition to these, we'll visit one of Colorado's most haunted cemeteries, The Silver Cliff Cemetery, as well as Swallows Cemetery, a cemetery whose town was swallowed up by a massive flood.
Keep scrolling to learn about 12 unique and often scary cemeteries and memorials in Colorado:
See 12 Unique + Often Scary Colorado Cemeteries and Memorials
Some are historic, some are scary, but each one of these Colorado cemeteries and memorials is definitely unique.
Tales of Dancing Orbs + Glowing Graves at Old Colorado Cemetery
One of Colorado's oldest cemeteries is known for stories of dancing orbs and glowing headstones dating back to the 1800s.
Grave Robbing Deterrents Found All Over Haunted Colorado Cemetery
Central City, Colorado has a total of eight cemeteries, which is remarkable considering its size, with grave robbing deterrents and reputations of being haunted.