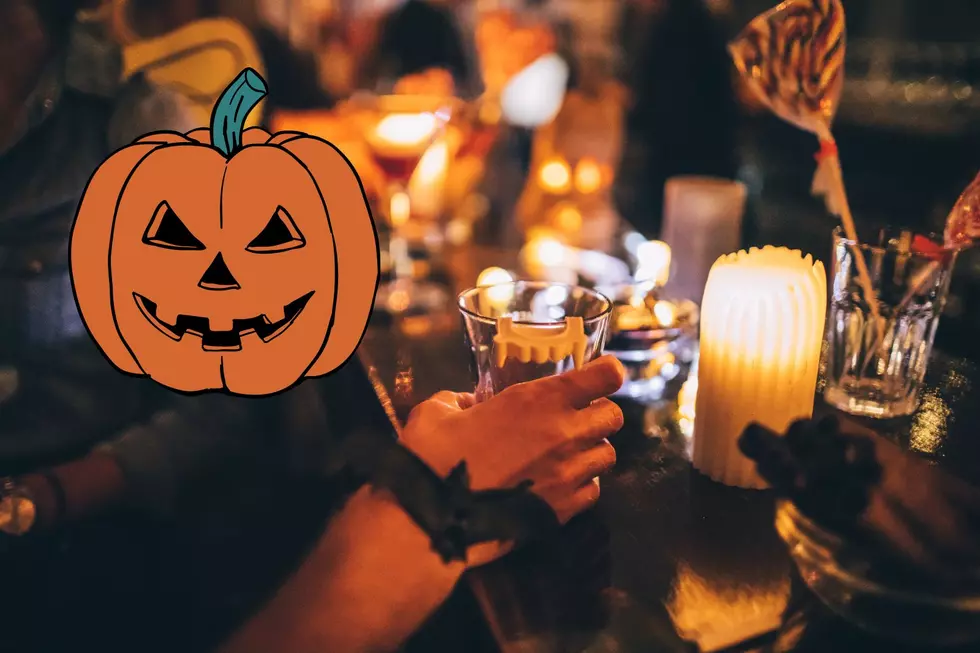 This Spooky Colorado Haunted Halloween Pop-up Bar Is A Must Visit
Canva
Just in time for Halloween in Colorado, there's a new Haunted Mansion pop-up bar to help get you in the spirit. What makes this place so "haunted?"
Haunted Mansion Pop-Up Bar In Colorado For Halloween
Fall means many things around Colorado, but one of the best, besides the chill weather and pumpkin spice lattes, is Halloween. Not just for the awesome world-class haunted houses, we have around the state, but there are so many other cool Halloween things to participate in. Yes, tons of things to do with the family to get candy and show off how cute they look in their overpriced costumes, but also fun stuff for the grown-ups to do too... Like this awesome pop-up Haunted Mansion Bar...
The Haunted Mansion Halloween Pop-Up Bar In Denver
This super cool haunted-themed bar, located in Downtown Denver at 1509 N Marion St, features awesome haunted mansion theming and decor, specialty spooky cocktails, classic scary movies playing, special guest performers, and more. If you're looking for some sick pix for the gram, this spot is perfect.
Is The Haunted Mansion Bar Actually Haunted?
One of the owners of the Haunted Mansion is also the owner of the famous Frightmare Compound haunted house, and if you've ever been there, you know Josh and his team know exactly what to do to make this place extra spooky. Also, there's a rumor that the building is legit haunted by a previous owner who died in the basement... Check out these videos and pix.
This special Haunted Halloween theme of the Mansion on Colfax will only last through Halloween so put this on your must-visit list before it's too late... Happy Halloween.
7 Terrifying Haunted Houses in Colorado to Visit This October
Blast zombies with paintballs, run through a haunted forest and visit the grim reapers graveyard at these haunted stops in Colorado.
Northern Colorado's Favorite Halloween Candy Is Just as Digusting as Colorado's
A recent poll revealed that Colorado's favorite Halloween candy is black licorice (ew). I thought Northern Colorado could redeem the rest of the state, but alas, I was wrong.