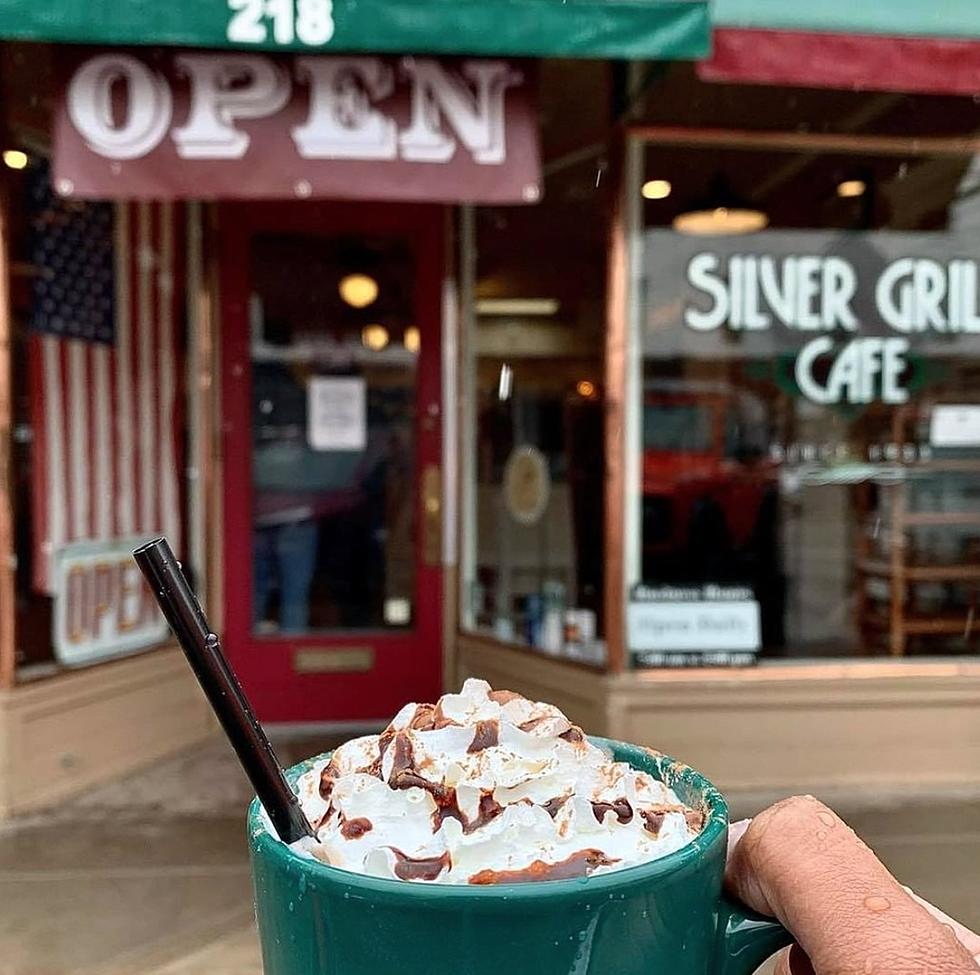 This Iconic Fort Collins Cafe Was Just Sold After Over Four Decades
Silver Grill Cafe/Instagram
Whatever happens at this point, just please don't get rid of the cinnamon rolls.
An iconic breakfast spot in Old Town Fort Collins was just sold for the first time in over four decades.
As of late last week, the highly-rated, often raved-about Silver Grill Cafe - located at 218 Walnut St. - is no longer under the ownership of John Arnolfo, who has owned the Northern Colorado staple since 1979 (that's 42 years).
According to the Coloradoan, Arnolfo, who is 70, officially sold the Silver Grill over to Alan and Jackie Jantzen on Friday, Dec. 17.
Although he has sold the restaurant, Arnolfo will serve as an on-site adviser to Silver Grill - which includes greeting guests and completing administrative work, as well as helping with the upkeep of the restaurant's network of century-old buildings, the Coloradoan says.
Arnolfo's living the best of both worlds - maintaining a role at the same restaurant he has been affiliated with for over four decades, while also now having the time to do the activities he enjoys the most, such as fishing, cycling, and traveling.
Better yet, the icon-by-association (the icon being Silver Grill, of course) even plans to write a book about the beloved breakfast spot, and the changes it's gone through in the last four-plus decades.
"People have no idea what it was like 42 years ago and the transition it's gone through,"  Arnolfo told the Coloradoan in regards to his future plans as a former restaurant owner.
Meet The New Owners Of Silver Grill Cafe
A huge part of why John Arnolfo ultimately wound up selling Silver Grill was because of the people he was selling to - and his confidence in their ability to maintain the status of this Old Town classic.
Alan Jantzen, the former longtime operations director at Hot Corner Concepts, a restaurant group in Fort Collins, initially approached Arnolfo about selling Silver Grill back in August.
It was the assurance from Alan and his wife Jackie that the restaurant would stay unchanged under their ownership that really sealed the deal with Arnolfo.
Now That Silver Grill Is Under New Ownership, Will Anything Change?
Have no fear, Silver Grill fans: the cinnamon rolls - and everything else - are here to stay. (Thank goodness.)
I mean, the Jantzens did say they were going to keep the restaurant in its current state - that even includes keeping the framed pictures hanging on the restaurant's storied walls, according to the Coloradoan.
"It would be crazy to make changes to such a successful and beloved restaurant," Alan said in a Monday news release.
"John worked incredibly hard to make Silver Grill the most iconic restaurant in Fort Collins. The biggest compliment will be if guests don't even realize he sold it to us."
And to think I thought this was the end of Silver Grill cinnamon rolls... it's a (pre-) Christmas miracle.
Cinnamon Rolls Are Great - These Other NoCo Breakfast Spots Are, Too
Indulge In An Eggs-cellent Benedict + More At These 5 FoCo Breakfast Spots
Although It's still not my favorite meal by any means, there is one breakfast dish that I constantly find myself craving... and although I would still be the first person to say that I would never replace another meal with breakfast, I could consider doing the unthinkable for one breakfast dish and one breakfast dish only - Eggs Benedict.

The next time you feel a breakfast craving coming on, consider checking out one of these five Fort Collins restaurants that not only serve up an
eggs-cellent
benedict but have also each received raving reviews for their breakfast selection as a whole.