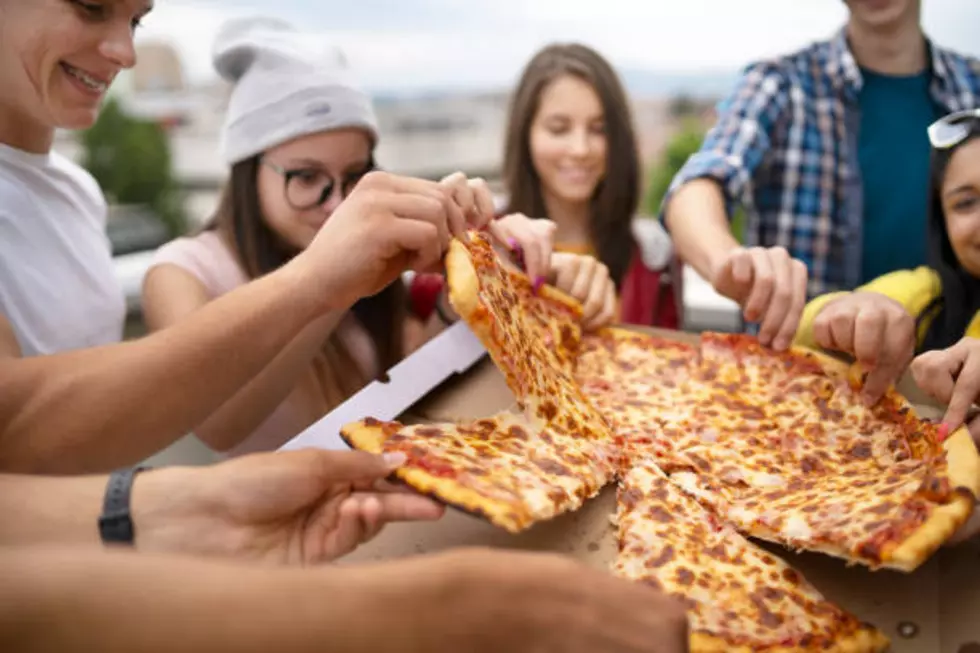 The World's Biggest Pizza Party Is Coming To Northern Colorado
Getty Images
The world's biggest pizza party is coming to Northern Colorado.
At the end of August, Project Pizza will attempt to break the record for the world's biggest pizza party - and you can help make history.
About Project Pizza
Project Pizza is more than a business cranking out delicious wood-fired pizzas - in fact, the local business aims to use its profits from its delicious product to support a great cause.
"We have dreams of this operation supporting food literacy education in young minds, the business' website reads,
"We plan to use sales to support school gardens and other activities that educate the youth on how food is grown, processed, distributed, consumed, and managed as waste."
Project Pizza is not your typical brick and mortar - what better place to run a business and mission as special and unique as this one than from a school bus?
Project Pizza Brings The World's Largest Pizza Party To Fort Collins
Project Pizza's bringing the world's largest pizza party to City Park in Fort Collins on Saturday, August 27.
From noon to 4 p.m. Saturday, pizza lovers are invited to indulge in pizzas from "an impressive line up of pizza vendors from the state of Colorado and beyond.
According to Project Pizza Founder & Chef, Isaiah Ruffin, the upcoming attempt to break the record for the world's largest pizza party isn't just a saying. - it's completely legit.
In a local Facebook group, Fort Collins Events, Ruffin posted about the event and even confirmed that the world's largest pizza party aims to be so "real deal", that the goal is to formally make the Guinness Book of World Records.
Eating pizza and making history? Sign me up.
Learn more about Project Pizza by following their social media accounts or by visiting projectpizzaco.org.
Get To Know The 37 Food Trucks Coming To This Summer's FoCo Food Truck Rally
One of the best outdoor events in the Choice City returns for another year on Tuesday, May 10 at City Park.
With so many food trucks and so many different kinds of foods to try at the Fort Collins Food Truck Rally every summer, it could feel overwhelming to decide which food truck to check out during your visit.
Whether you think you might want to try the food from one, two, or all food trucks set to be at this summer's food truck rally, it certainly wouldn't hurt to plan your food truck experience - read on to get more familiar with the 37 food trucks coming to this summer's FoCo Food Truck Rally.
10 Fort Collins Restaurants Highly Rated on TripAdvisor
Can't decide where to eat in Fort Collins?
Allow us to assist - Check out the top 10 highest-rated restaurants in The Choice City, courtesy of TripAdvisor.
25 Fort Collins Restaurants + Bars With Outdoor Seating
It's getting nice out - really nice out.
So g

rab a friend, a family member or hit the town solo and check out one - or several - Fort Collins restaurants + bars that offer outdoor dining.
The Best Cinnamon Roll In The World Is In Fort Collins
After hearing about the hype, I finally checked out the oldest restaurant in Northern Colorado to see if its reputation held true.