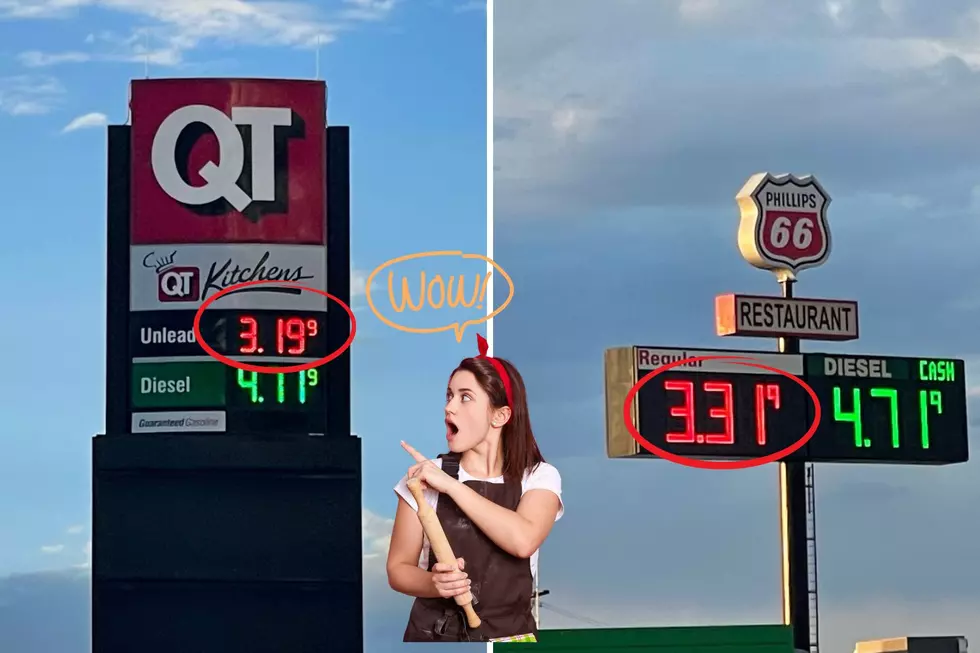 The I-25 Gas Price War Continues In Colorado. How Low Will It Go?
Big Rob TSM
Gas prices in Colorado are finally starting to drop in most places, but this one exit on I-25 is still one of the most consistent places to get cheaper gas in the Northern Colorado area.
Cheapest Gas In Colorado
The gas prices in Colorado and nationwide have soared to new heights in 2022. I could have just forgotten the bad times, but I can't remember a time in my life that gas eclipsed $5 a gallon in Colorado. Sadly, that's been the case in multiple cities in Colorado this summer. I know for me, driving a gas-thirsty pick-up, it's certainly played a role in my plans this summer as I hate dropping over $100 just to fill my tank, so we just don't drive long distances if we don't have to. If your summer plans have changed because of gas prices, this particular I-25 exit could be just what you need to get back out on the roads more often this summer.
Where Can I get Cheap Gas Near Northern Colorado?
I told you about the consistently cheaper gas on I-25 and exit 240 (the Longmont Firestone exit), and weeks later it's still cheaper. Over $1 cheaper on most days. When the new QT (QuikTrip) store opened about a month ago, they dropped gas prices so low that the Phillips 66 and Circle K on either side of QT didn't seem to have a choice but to play the game, and this "gas price war" continues to the benefit of all who come to fuel up. As seen in the pictures above, gas was $3.19 at the QT just yesterday when we drove by. A listener send us this pic from QT just this morning.
With gas as low as $3.17, it may be worth the quick trip, no pun intended, down I-25 to take advantage. The QT and Phillips are consistently the cheapest, with the Circle K joining in the fun once in a while. Probably hard to get business with your gas being almost a dollar more. There were lines at the QT and Phillips but the 7 Eleven on the East side of I-25 was wide open. Here's why...
While $4.05 might be cheaper than a lot of gas stations, being almost a full dollar higher than three gas stations 5 blocks west, you're gonna lose the battle. We do notice that gas prices at Exit 240 are cheaper midday, but sometimes they go wild and play gas war games all day, so maybe you'll get lucky later in the day too. Here's to hoping these gas prices become the norm sooner rather than later.
Did You Know Colorado Has A Movie Car Museum? It's Pretty Rad
This hidden Colorado gem is one you've got to see. Rodz & Bodz Movie Car Museum is a real treat!
Take An Exclusive Look Inside Of Colorado's Newest QuikTrip (QT)
We had the opportunity to stop by and explore the newest QuikTrip (QT) in Colorado and we loved what we saw!
25 Awesome Colorado Avalanche Stanley Cup Parade Pictures
The 2022 Stanley Cup Champions, Colorado Avalanche, took over the streets of Downtown Denver on June 30th, 2022, to celebrate the team's third Stanley Cup Championship, and we were there for all of the action.