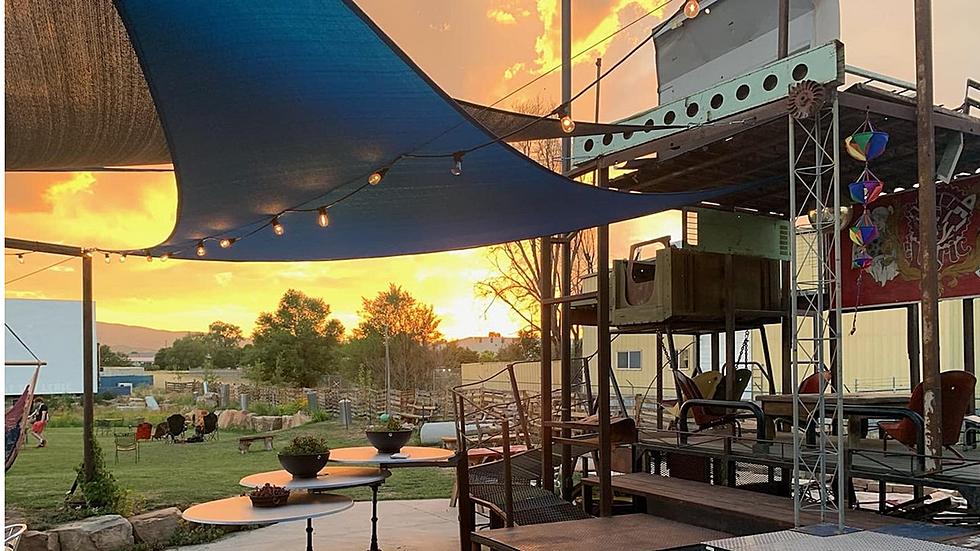 The 5 Movies I Have to See Outdoors at The Lyric This Summer
Facebook/TheLyric
After last summer, enjoying as much of this summer as I can this summer, is a priority. Part of that is getting out for these fun movies outside at The Lyric.
I've been a fan of The Lyric for a long time. I really do miss that place in Old Town, though. I saw a lot of great movies in those tiny twin theaters. I think the last film I caught there was a movie about frisbees and disc golf. So fitting for Fort Collins.
While I've only seen one movie at the new Lyric, I'm ready to get my 'movie' on this summer at the North College spot.
A drink, a relaxing seat, and a fun movie after dark. Yes. The Lyric will be showing a total of 20 movies on their outdoor screen this summer, which they started in Mid-June. I still have time to check out five that are some of my all-time favorites.
The movies are $10 (if you are not a member) and you need to bring your own radio (as they'll have the audio on an FM frequency like at Holiday Twin) or you can rent a radio for $4. I may go get a radio just for this.
Here are the five that I have to see:
JULY 1 - 16 CANDLES
Right out of the gate, I'll be enjoying knowing nearly every line of dialog on this one. Maybe they'll show it in black and white?
JULY 8 - PRETTY IN PINK
The Lyric will be showing more than a few John Hughes movies in this series; it'll be fun to see James Spader getting his '80s Jerk' on, again. And of course, I still crush on both Molly and Annie Potts in this one.
JULY 10/JULY 11 - THE GOONIES
Having back-to-back nights for 'The Goonies' seems appropriate. I'm not sure I fully enjoyed this one when it came out, time to see it again, outdoors. Maybe I'll dress as Pirate Willy. Probably not.
JULY 15 - FERRIS BUELLER'S DAY OFF
A true 80's Classic. A day in the life of a popular kid ditching school with his reluctant best friend... wait. You know the story.  I'm excited to see how the outdoor crowd reacts to this one.
AUGUST 1 - SO I MARRIED AN AXE MURDER
Beat poetry is going to fit right into The Lyric's vibe, right? Me and my friends still quote this 1993 classic all the time: 'Giant pilla,' enough said.
Source: [The Coloradoan]
20 Awesome Movies Filmed in Colorado
7 Words to Learn to Sound Like a Colorado Native