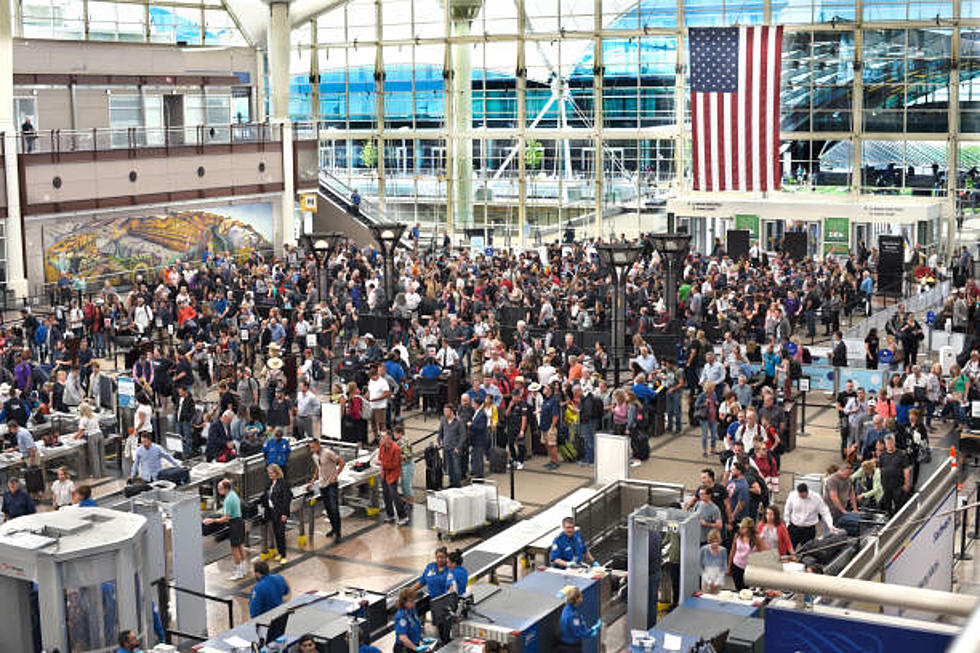 Thanksgiving Travel at DIA a Dirty Mess as Janitors Strike, Again
Getty Images
Janitors at Denver International Airport have been asking for fair wages for several months now. This weekend, one of the busiest of the year at DIA, janitors went on strike, again.
Early yesterday morning about 350 workers held signs and stood their ground. This as DIA said it expects more than two million passengers over the Thanksgiving holiday. The strike was dubbed #strikesgiviing on several social media posts. However, the janitors have made history, reaching an agreement with significant wage increases. The agreement with their employer Flagship includes $4.00/hr raises over the next 3 years.
The Service Employee International Union (SEIU) Local 105, a Colorado union that represents healthcare, janitorial, security, and airport workers stated that the strike was against "unfair labor practice and lack of a fair compromise on wages and workload."
A quote by a DIA janitor on the SEIU website explained  "We're united in this because we all deserve fair pay for our work," said Luis Gonzalez, Janitor at DEN. "This isn't easy for any of us, but we have to stand together to make sure that we're treated fairly for the essential work that we do. We'll do whatever it takes to make this a better airport for everyone, because when airport workers are paid wages we can live on, we can create a better experience for passengers."
Thank you janitors for the work you do, it's a job most of us don't want. If you're traveling this week thank a janitor and make sure you give yourself lots of time and check security wait times on FlyDenver.
Can you answer these 10 Northern Colorado Jeopardy! Questions?