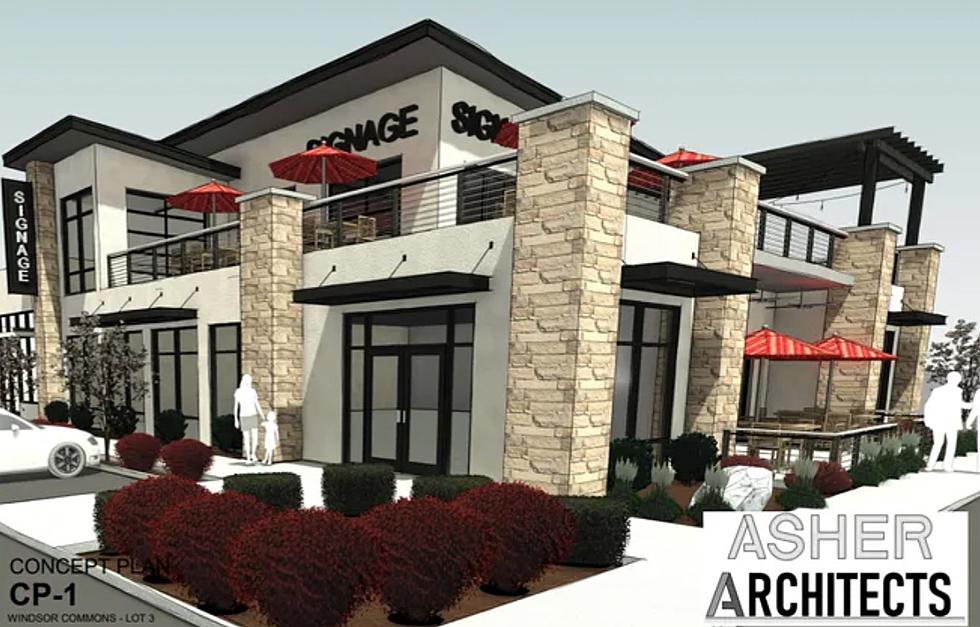 Taphouse Featuring Self-Pour 'Beer Wall' To Open In Windsor
Howlers & Growlers
It seems as though a new taphouse might just be tapping into Windsor's ever-growing community sometime later this year.
On Friday (Apr. 15), the Coloradoan reported that the construction of Howlers & Growlers, a two-story taphouse and eatery has been proposed at 1246 Automation Drive in Windsor, CO.
The place sounds incredible - from a menu equipped with elevated bar food to a 26-tap self-pour beer wall (which, I don't know if that should even be legal... but I digress because, regardless, a self-pour beer wall sounds epic).
According to the Coloradoan, the proposed location is kitty-corner to the existing Water Valley Village, which features already-existing restaurants like Pelican Jo's Pizzeria and Sol de Jalisco Mexican restaurant.
The newly proposed taphouse would sit just half a mile west of Future Legends, the 118-acre sports complex, and entertainment center located on the east side of Windsor.
"I feel like I might be crazy," Howlers & Growlers co-owner Amy Lowther said about opening Howlers & Growlers with no previous restaurant experience.
"But we thought it might be a good opportunity as the (Future) Legends sports park opens. There aren't many restaurants in the area, and we thought it would serve the community well."
More About Windsor's Newly Proposed Taphouse
Howlers & Growlers' food menu will feature classic burgers, fish and chips, a Colorado-style charcuterie board with bison, elk sausages, cheese, honey, and jams, as well as a gourmet popcorn flight, mimosas and margarita flights, house-infused spirits, weekend brunch, and more, the Coloradoan reported. 
Have a dog? The restaurant/taphouse has proposed two patios — featuring one on the restaurant's second floor and another dog-friendly patio on its ground level.
According to Lowther, Howlers & Growlers is currently under construction and is hoping for a late August or September 2022 opening.
I don't know about you, but I, personally, would love to see Howlers and Growlers come to life in Windsor - especially for that beer wall.
10 Windsor Restaurants Highly Rated On TripAdvisor
Can't decide where to eat in Windsor?
Allow us to assist - Check out the top 10 highest-rated restaurants in Windsor, courtesy of TripAdvisor.
Windsor's Polar Plunge For Special Olympics Was A Huge Success
Jumping in freezing cold water usually doesn't sound like a fun time but on this particular day, not only was it fun but super rewarding to be helping out such a fantastic cause, Special Olympics Colorado.