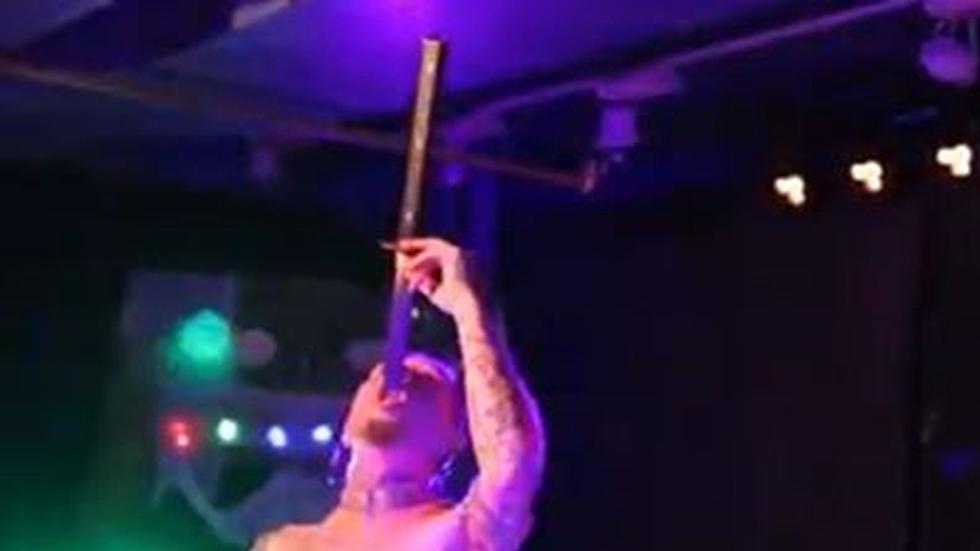 Sword Swallower & More Halloween Fun at Loveland Aleworks Oct 29 & 30
YouTube/ TheColorado 303
If you're ready to be 'freaked out' a little bit, have your fortune told, or just have a pint of beer in a 'sideshow-like' setting, the Loveland Oddities Expo is for you.
I wonder if they'll have a fog machine adding to the atmosphere the weekend of Halloween at Loveland Aleworks with this $10 show. I think I I'm in for it, right up to the point where the main attraction comes out and starts lifting heavy items with chains that are attached to him.
It's the Loveland Oddities Expo, featuring a variety of things you'd find at a traveling circus in the late 1800's. I picture Sherlock Holmes walking the streets of London, while on the outskirts of the city is a circus happening with 'oddities' included.
At the show you'll also find people on stilts, jugglers, magicians (I think of Houdini,) fortune tellers (I hope they have crystal balls,) a a great 'sideshow' vibe. The main attraction will be one not for the faint of heart: Slim the Living Cyborg.
Slim has traveled back from 4020, because in today's time there are no laws against robots, and his kind is more widely accepted in society. Slim has performed at hundreds of events across the nation and been featured in hundreds of TV and print media features.
You may remember Enigma from a very freaky episode of 'The X-Files,' Slim and Enigma are fast friends. Freaky friends, you might say.
The Loveland Oddities Expo at Loveland Aleworks will have two performances (7p and 9p) on Friday, October 29, and Saturday, October 30. The show is restricted to those over 21, only.
More Loveland Halloween Fun - These 13 Spots in Loveland Are Haunted
More Spooky Fun: 7 Haunted Houses to Check Out in Colorado
Blast zombies with paintballs, run through a haunted forest and visit the grim reapers graveyard at these haunted stops in Colorado.