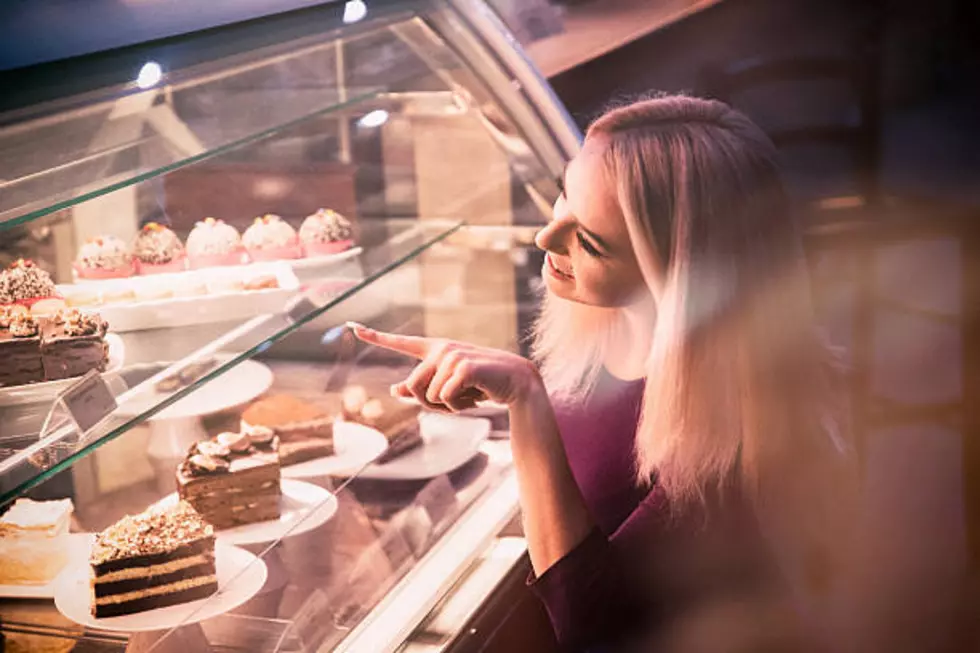 Something Sweet Is Taking Over Canino's Italian Restaurant In Fort Collins
Getty Images
Back in early August, rumors began to circulate around the possibility that one of Fort Collins' most beloved, local restaurants would be closing its doors for good.
Days later, multiple sources confirmed that the rumors were in fact no rumor - Canino's Italian Restaurant will be closing by the end of 2022.
RELATED: A Beloved Choice City Restaurant Is Set To Close - Residents React 
In the midst of the heartbreaking news, locals have been quite curious - and rightfully so - to find out what would be taking the place of the iconic Choice City restaurant.
Well, we finally have an answer to that burning question.
Old Town Bakeshop To Take Over Canino's Italian Restaurant
On Wednesday (Sept. 28), the Coloradoan reported that a new owner will officially be taking over the former Italian restaurant's historic building, located at 613 S. College Ave, just a week after Canino's closes on Friday, Dec. 23.
Who's taking over? As per reports, Little Bird Bakeshop, a bakery that's had a home in Old Town Fort Collins for over a decade will be purchasing Canino's with intentions to move from its downtown location in an effort to expand and grow the business.
"This is a once in a I-don't-know-how-many-year opportunity that popped up," Amy Corliss, owner of the Little Bird Bakeshop told the Coloradoan. 
"It's the right location, right character, right style of building, it's a good space, there's room to grow, all of those things."
Popularity = Growth... & The Need For Space To Grow
Over the last 2+ years, Little Bird's "wings" have grown exponentially. Working out of the bakeshop's current location in Old Town Square, Corliss admits that the shop's rapid growth has been hard to keep up with - ultimately due to lack of space.
"I feel like the timing on this coming along is really good," Corliss said.
"If it had come any sooner, we wouldn't be as financially prepared to make a move. If this had come along sooner, I don't think we would have been established enough to take our customer base with us. A lot of things are coming together.
How Much Longer Will Little Bird's Old Town Location Be Open For?
Corliss says she plans to keep the Old Town Square store open through Valentine's Day and transition to the new site in March after renovations are complete, the Coloradoan reported. 
The bakeshop will soon look for a tenant to sublease its space in Old Town Square.
The Future Of The Historic Canino's Building - Will It Stay?
Frequents of the popular Italian restaurant will be delighted to know that the new owners of the space plan to operate out of its original working quarters.
"I feel really honored that they're excited we are the people who are taking over," Corliss told the Coloradoan.
"We're honored to keep that space that (Clyde Canino) spent his life building. It's neat we get to carry on keeping it as a gathering place. It feels special to have someone who clearly cared so much and poured themselves into their business and be able to build on all their hard work and dedication."
While we still might be sour about Canino's closing, this news makes that reality a little sweeter.
10 Fort Collins Restaurants Highly Rated on TripAdvisor
Can't decide where to eat in Fort Collins?
Allow us to assist - Check out the top 10 highest-rated restaurants in The Choice City, courtesy of TripAdvisor.
25 Fort Collins Restaurants + Bars With Outdoor Seating
It's getting nice out - really nice out.
So g

rab a friend, a family member or hit the town solo and check out one - or several - Fort Collins restaurants + bars that offer outdoor dining.
The Best Cinnamon Roll In The World Is In Fort Collins
After hearing about the hype, I finally checked out the oldest restaurant in Northern Colorado to see if its reputation held true.