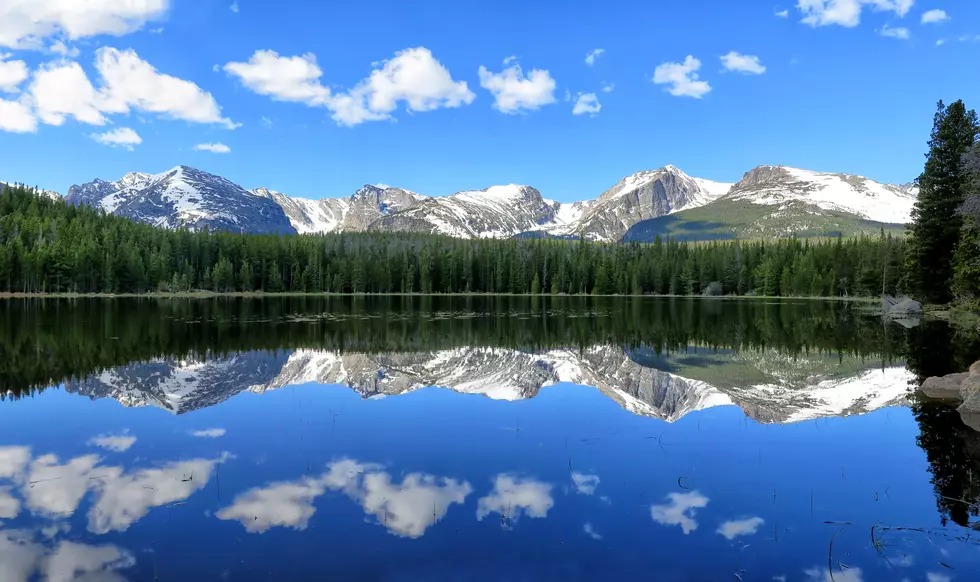 Rocky Mountain National Park Ditching Reservation System This Summer
RondaKimbrow
When the COVID-19 pandemic began, Rocky Mountain National Park used a reservation system to limit the number of people entering the park at one time, but this coming summer, that likely won't be the case, The Know reported. 
The National Park Service retired the entry reservations in October of 2020 during East Troublesome Fire and Cameron Peak Fire, but they aren't suggesting they won't use the system again in the future, because, you know, crowds.
Rocky Mountain National Park is one of the most-visited places in the country, however, and the crowding during certain times of the year is noticeable. Rocky Mountain National Park has been the third-most visited park for a few years now, beat out by only the Grand Canyon and Great Smoky Mountains National Park.
2020 was a unique year for park visitation, with spring closure, and limited capacity with the COVID-19 pandemic, and then Colorado's two largest wildfires in the fall of last year causing closures... again. But during a regular, non-unprecedented, year like 2019, Rocky Mountain National Park had a record-setting 4.7 million visitors.
The National Park Service recommends things like carpooling, hiking early or hiking late, and checking peak hours for parking lots to avoid those hours, and the risk of not being able to find a spot (take it from me, because this just happened to me).
Enter your number to get our free mobile app
2020 Cameron Peak Fire