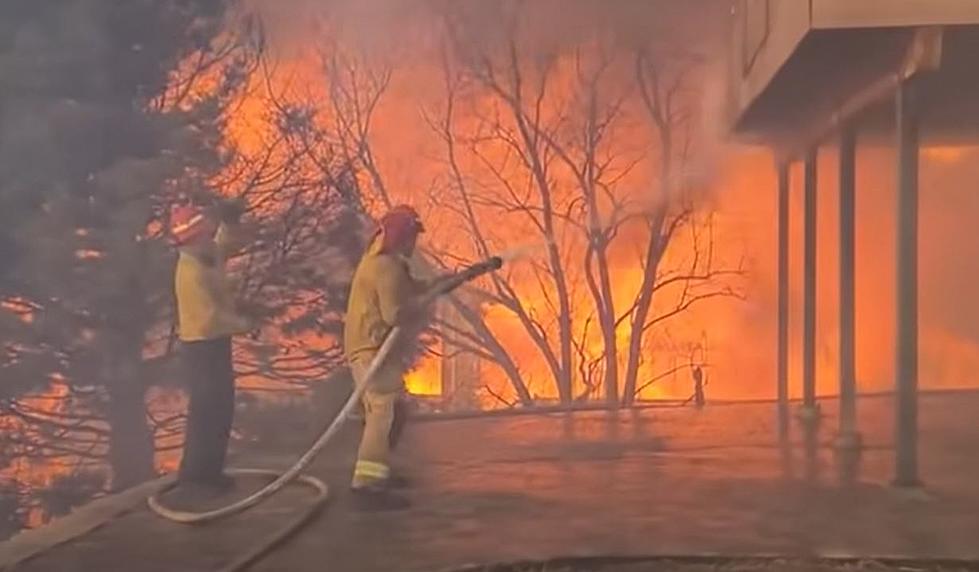 Raw Video From Firefighter Fighting The Marshall Fire. Have You Seen This?
9 News YouTube Screenshot
This raw video from a firefighter on the frontline shows what it looks like from his point of view at they battled the Marshall Fire last Thursday. Unreal.
Firefighter POV Video From The Marshall Fire
By now, we've seen many pictures and videos from the Marshall fire but this one might be the craziest. What was it like being inside of the fire, trying to fight and put down the most destructive fire in Colorado's history? Firefighters from all over the state were on hand to help do whatever they could to try and slow the growth of this incredibly destructive fire. One of those brave men was Longmont Firefighter, Patrick Kramer, who filmed and posted a raw video from his point of view while inside the blaze.
Imagine the hurricane speed winds blasting not just air in your face but hot air from the fires. Obviously, I've always had a great appreciation for firefighters and first responders in general but after watching this video it gives us a whole new perspective and appreciation for shat they do.
We have more pictures of the Marshall Fire aftermath below. These pictures are like straight out of a movie, and the video above from Firefighter Kramer from Longmont Fire could be video footage right out of one of those movies as well. The events of last week are truly heartbreaking but together as a community, we will rebuild and we'll be stronger because of it. If you'd like to help, we have more information to do that HERE.
Here are some photos of the Marshall Fire aftermath
We all watched as the Marshall Fire blew through our Boulder County communities last week. These pictures of the aftermath are truly heartbreaking.