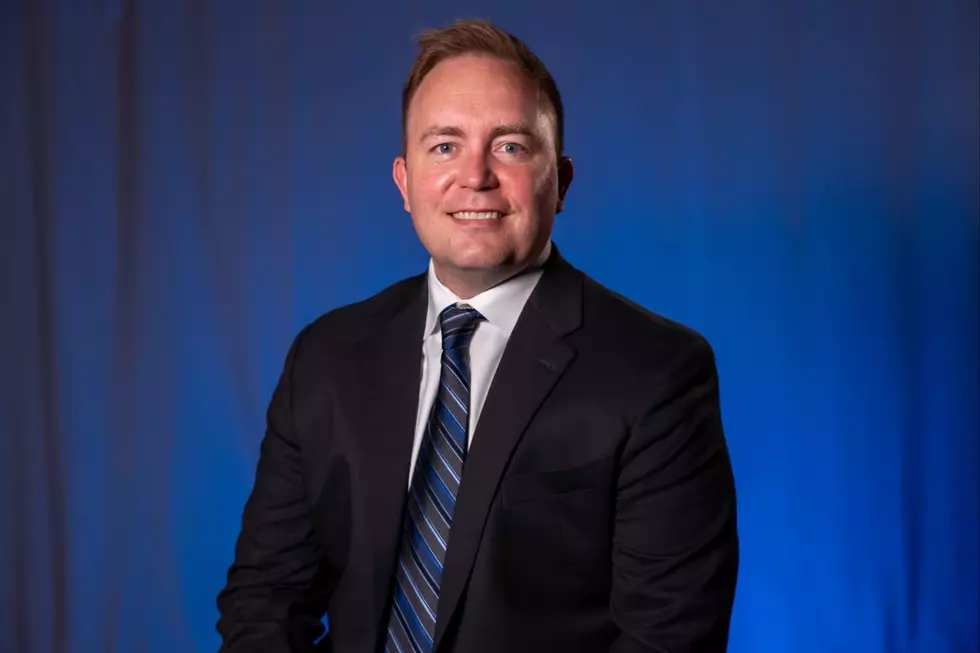 Poudre School District Hires New Superintendent
Poudre School District/Twitter
The PSD Board of Education has elected Brian Kingsley as the new superintendent of the Poudre School District.
According to a news release via the Poudre School District website, the board voted unanimously, 7-0, to approve Kingsley's appointment during a meeting on Wednesday (Apr. 13).
As per the PSD website, Kingsley was one of three finalists in the running for the position and was selected among a total of 28 applicants.
Kingsley's lifelong passion for education, commitment to equity, track record of working with community partners, and talent as a systems thinker were among the many reasons the board selected him as the new Poudre School District superintendent.
"The Board of Education is confident that Brian will engage deeply with students, staff, families and the PSD community," said Christophe Febvre, board president. "He is invested in the success of our students and staff and is committed to maximizing PSD's service to our community, ensuring inspiring experiences for students, and focusing aggressively on excellent and equitable outcomes for the children we serve in PSD."
Brian Kingsley currently serves as the chief academic officer of Charlotte-Mecklenburg Schools, the 18th-largest school system in the U.S.
In his new role, Kingsley plans to work side-by-side with staff, students, families and community members to make sure that every child has opportunities to grow through rigorous and inspiring educational experiences. Kingsley noted that social justice underpins his values as an educational leader and informs his vision of every student achieving educational success, feeling valued and contributing to a thriving community.
"I learned about the value and life-changing power of education early on. It changed my life's trajectory and gave me a sense of belonging," Kingsley said. "I have dedicated my life and career to fulfilling the dream that all children may experience the hope, love, support and opportunity that comes with a PreK-12 education."
The Poudre School District Board of Education will enter into an employment contract with Kingsley as soon as possible, with an intended start date of July 1. Brian Kingsley will replace Dr. Todd Lambert, who will finish his work as PSD's interim superintendent this June.
2020-2021 Teacher Tuesday Winners