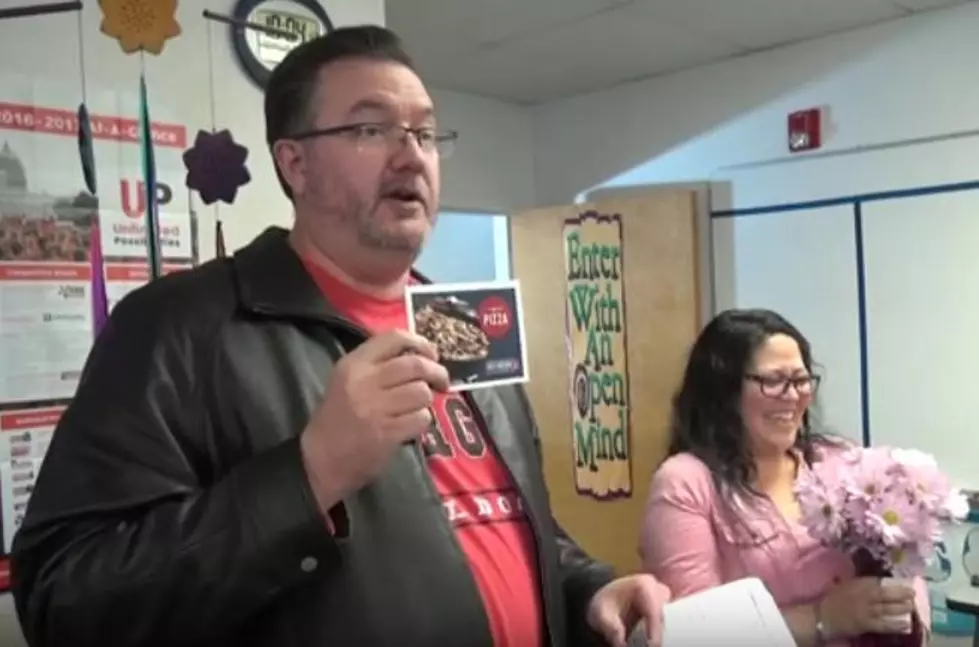 Poudre High School Teacher Honored on Teacher Tuesday [VIDEO]
Drew Bankston, Star Painter Production
I felt like the Pied Piper yesterday morning at Poudre High School in Fort Collins. Teachers, employees and students all joined our procession as we headed to the classroom of Mandy Johnson for our Teacher Tuesday presentation.  This mishmashed group of people filled up the room as I totally surprised Mrs. Johnson with the weekly award. She received the following prizes:
Plus, every single child in the classroom got a free game of bowling from Chipper's Lanes!
This year's Teacher Tuesday is brought to you by Tutoring Club, with locations in Fort Collins, Loveland, and Longmont.