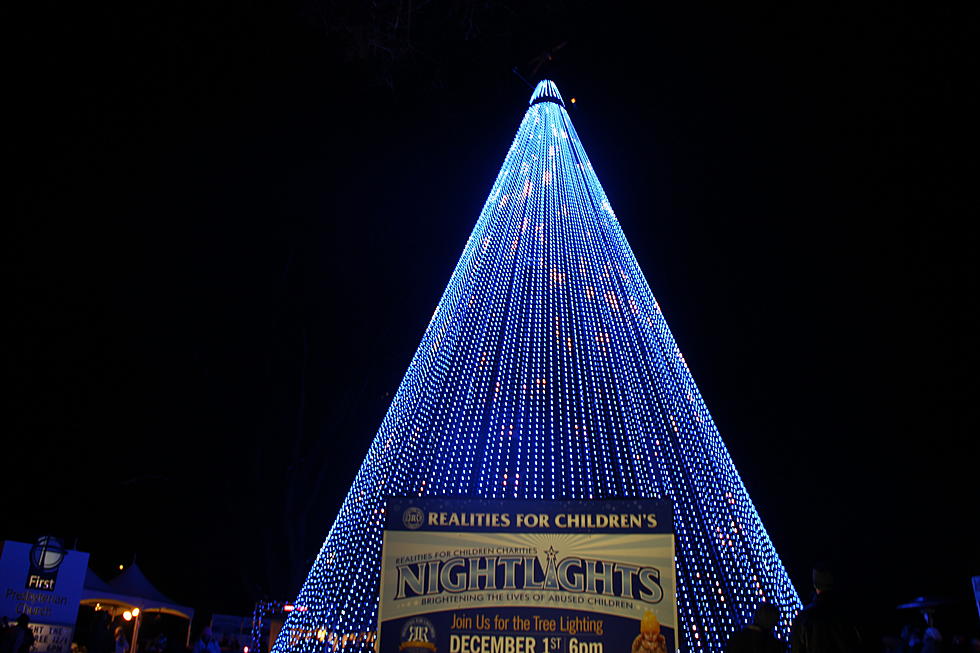 PHOTOS: NightLights Lighting Ceremony
Rachelle Payeur/ TSM
For the 25th year, a Christmas tree will stay lit on the corner of Mulberry and College in awareness for abused children.
The annual Realities for Children NightLights blue Christmas tree illuminated up for 2019 on Sunday evening. A ceremony for the lighting event brought hundreds out — this year featured a brand new tree. The event featured local band HoldFast and Emma Marie, as well as the Ridgeview Classical School's Madrigal Singers, and served food, cookies, and drinks from area businesses.
Realities for Children Tree Lighting Event
The nonprofit organization is attempting to raise $250,000 during this campaign.
Check out the photos from the lighting ceremony below.