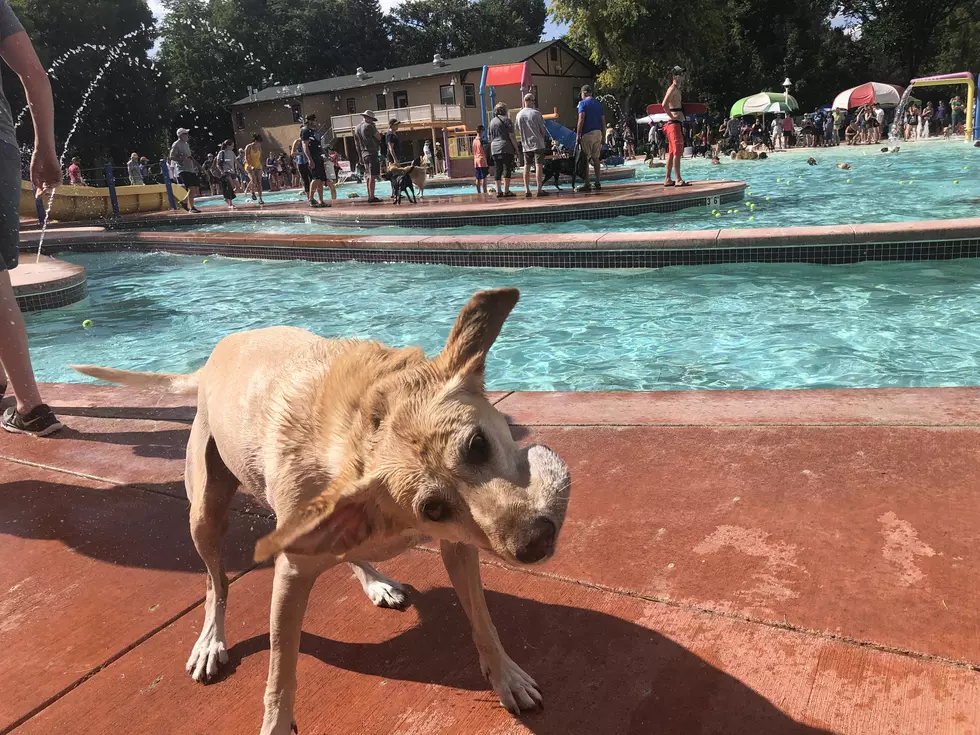 Our Fave Pooch Pics From Fort Collins Pooch Plunge [PHOTOS]
Jacob Laxen/TSM
Yes, including my own, of course.
It was a hot weekend, perfect for a dip in the pool — for the dogs, that is. Before City Park Pool closed for the season, they invited the pooches to take over for an afternoon, and hundreds of 'em showed up this year.
You may have seen us at Pooch Plunge (or maybe my dog jumped on you — sorry about that, we're working on it). We were there with your chance to enter your dog into our My Dog Rox photo contest. You could win your dog a spa day and a month of free food. If you didn't see us yesterday, you still can enter here, while enjoying our fave pooch pics from this year's event.
2019 Fort Collins Pooch Plunge