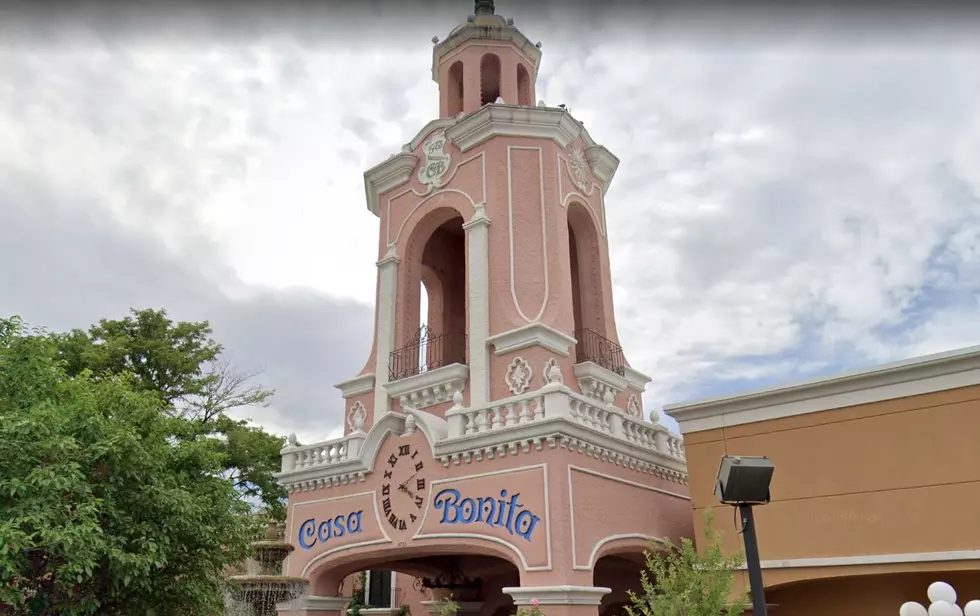 Not So Fast: The South Park Guys' Casa Bonita Plan Hits Fan
Credit: Google Maps
It's almost like when Cartman put Butters in the refrigerator to keep him from going to the beloved Denver restaurant, as Trey and Matt's plan has hit a snag.
'Why can't this just happen?' I thought to myself when I saw the latest update on the anticipated purchase of Casa Bonita by the guys who created 'South Park' and helped the entire nation to know about the funky Mexican landmark.
In the works is Trey Parker and Matt Stone heading a plan to purchase the restaurant for $3.1 million. It turns out, that there may have been a better offer that was not accepted, which breaks the rules.
'Respect my authority!' I hear Cartman yelling.
Westword has the story on how the group, 'Save Casa Bonita' put in an offer to buy Casa Bonita for $3.5 million, almost half of one million dollars more than the 'South Park' offer.
This is all happening through the bankruptcy courts, and, according to Westword, the landlord of Casa Bonita told the restaurant's owners that they (the landlord) would not accept 'Save Casa Bonita' purchasing the restaurant. Two weeks later, enter the 'South Park' creators, whom the landlord was open to, which the owner did sign with.
So, 'Save Casa Bonita' had a $3.5 million offer, 'South Park' a $3.1 million offer. Bankruptcy court rules say you have to take the higher offer. However, the 'South Park' offer does included undisclosed money for the 'intellectual property' of the restaurant. Does that make their offer more than $3.5 million? That's a good quesiton.
This all comes down to how the bankruptcy judge in the matter will rule.
Now, I flash to the 'South Park' episode where Cartman freezes himself so that he can wake up when the Nintendo Wii is available.
Get more on the situation from Westword HERE.
Casa Bonita is Colorado Favorite, Like These Ones Featured on 'Diners, Dives and Drive-Ins
Guy Fieri's popular Food Network television show "Diners, Drive-Ins, and Dives" features restaurants from all over the country, including
Colorado
.
Fieri has raved about several restaurants across the state, giving them exposure on a national platform.
More Great Colorado Restaurants - Check Out These With Great VIEWS
Relax and enjoy the view offered by these Colorado restaurants that feature great meals and amazing scenery!