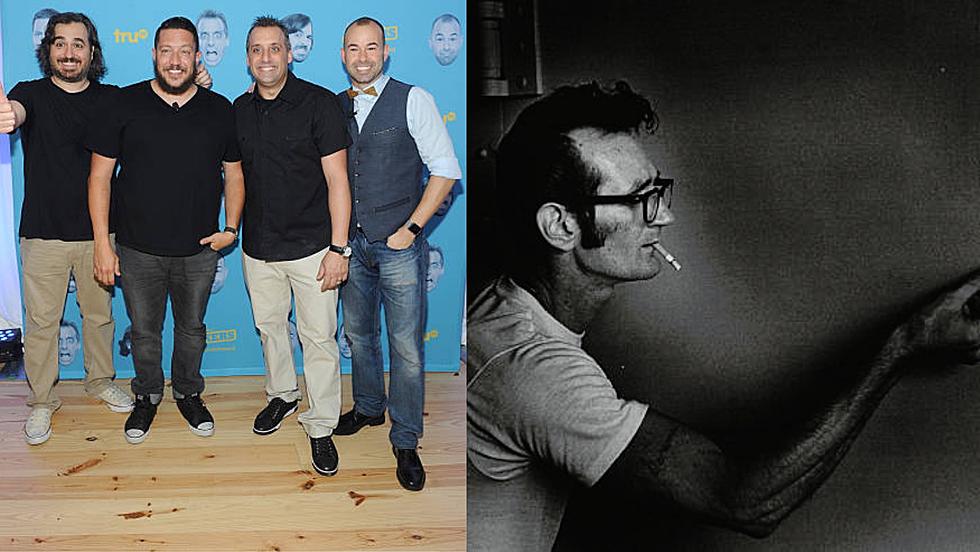 Need A New Show To Watch? Check Out This Week's 'Picks To Click'
Getty Images
Picture this: You just got home after a long day out on the town and you make a b-line right for the couch. You turn your TV on - what are you going to watch? 
Will you watch the same show or movie you've already seen a thousand times? Probably. 
That's where we come in - 
We (AJ and I) are those people, watching the same things we've already seen time and time again - not that there's anything wrong with that... we've just decided that it's now time to expand our watchlists. 
If you're looking for a new show or movie to watch, look no further. 
At the beginning of every week, we'll be sharing our "Picks To Click", a series of different shows/movies we're currently watching, with you. 
And - who knows? One of our suggestions might even become your new favorite show/movie.
Ready to expand your watchlist? Read on to find out what our "Picks To Click" are for this week: 
---
Maxx's Pick: Impractical Jokers 
If you're looking for a real good laugh, you seriously don't need to look any further.
Impractical Jokers follows four lifelong friends who compete to embarrass each other in a series of "challenges", where the guys dare one another to do something; if any of the guys refuse to take on the challenge (which I've never seen happen) or do not properly complete the challenge, they lose.
At the end of the show, the Joker with the most losses gets "punished" - aka they have to partake in an even crazier, more embarrassing challenge.
Talk about a show that you can watch over and over again and never get tired of it - this is that show, for me.
Anytime someone asks for a show suggestion, Impractical Jokers is always at the top of my list of shows to watch.
Sold? You can start watching Impractical Jokers now on TruTV's website. 
AJ's Pick: Catching Killers
It really takes a lot for AJ to get into a new show - so the fact that he's found a new go-to show, I'd say, is very telling about the quality of his pick.
Catching Killers is a true-crime series that takes a look back on some of the most infamous serial killers and goes behind the scenes of the investigations surrounding these killers with the actual detectives handling each of these cases.
If you're a true-crime lover, this new series definitely sounds right up your alley.
You can start watching Catching Killers now on Netflix. 
Binge-watching a show or movie you think we should add to our watchlists? Sound off with your "Picks To Click" on our free New Country 99.1 app!
10 Movie, TV Actors That Lived in Colorado
20 Awesome Movies Filmed in Colorado