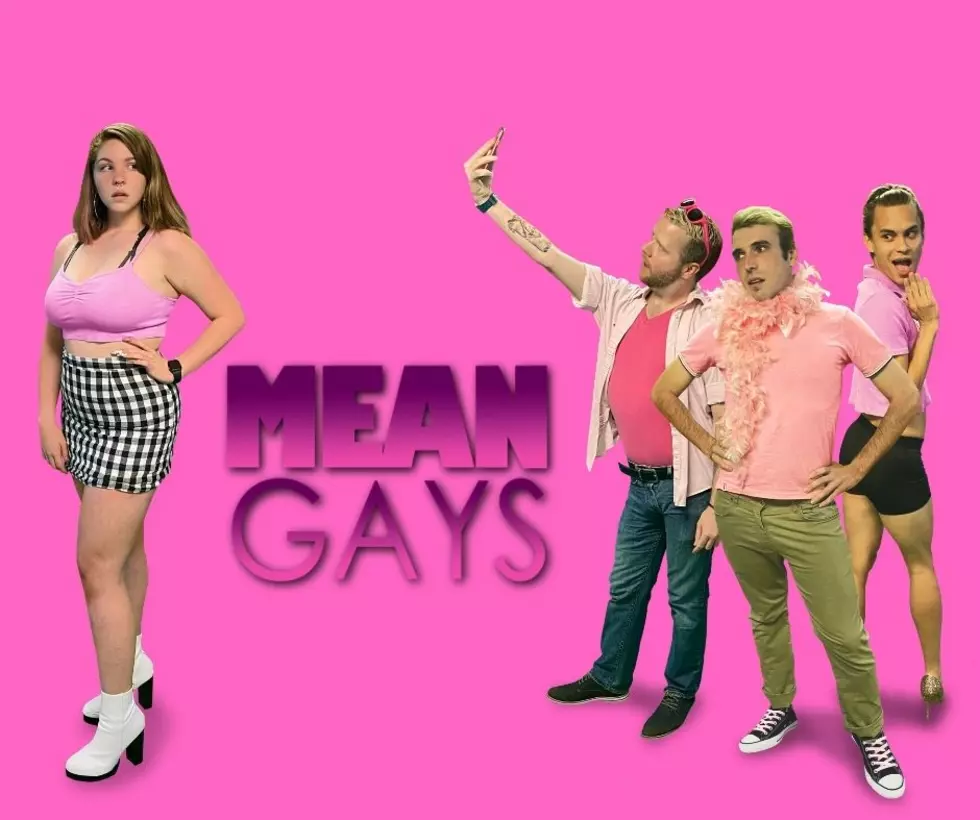 'Mean Gays' Production Coming To Denver This Weekend
JB/Denver Element
A parody of the Mean Girls movie, the annual production of Mean Gays is coming to Denver this weekend.
If you are a fan of Mean Girls then you know that October 3 is Mean Girls Day.
WHEN: October 2, 3, and 4
TIME: Doors open at 5 p.m. and the show begins at 6 p.m.
WHERE: Mile High Behavioral Healthcare, 4242 Delaware St, Denver, CO, 80216
This production directly supports Denver Element and is one of their biggest fundraisers of the year.
Denver Element has been a safe space for LGBTQ youth for over 12 years, offering counseling for mental, behavioral and physical health.
As for parking, you can park on the street in front the Denver Element building and walk around to the back side where you will see the stage lit up. Parking is very limited though so keep that in mind and plan to carpool if you can.
Mean Gays is open to all ages but the PG-13 rating is highly stressed for an array of suggestive content and language.
I myself and am actually in this show, I play the principal, and can tell you that we have a super fun cast with a clever script that will keep you laughing all night long.
Alcohol sales will be available on-site and be sure to dress accordingly as this production takes place outdoors and into what could be a chilly evening.
Enter your number to get our free mobile app
Denver Street Art: 50 Murals From The Mile High City