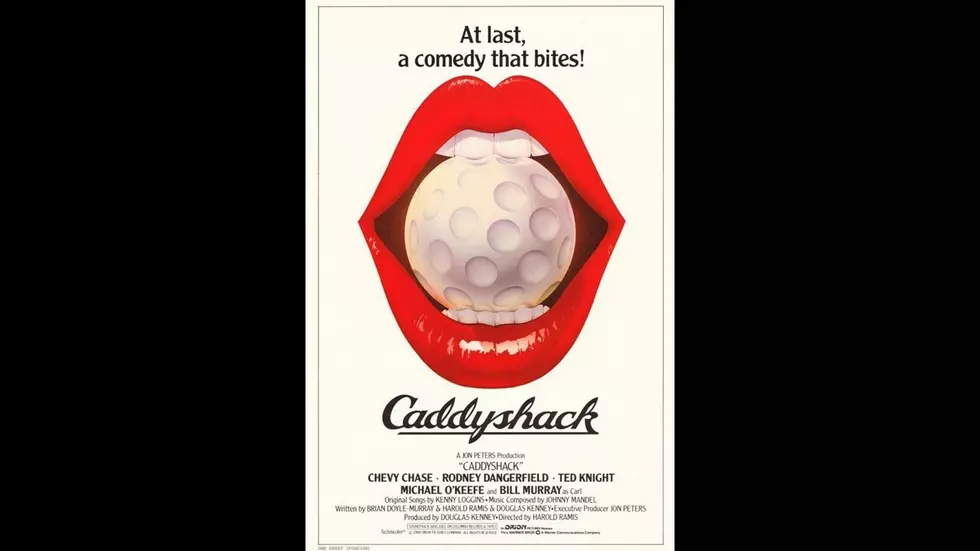 Loveland's Rialto Theater Hosting Special Screening of 'Caddyshack'
Orion Pictures
It's one of the funniest movies of the 80's. It's definitely the funniest golf movie you'll find. 'Caddyshack' is coming to the Rialto Theater in Downtown Loveland, and they're throwing in a special guest! This is going to be a lot of fun!
Get your golf polos cleaned and get ready for  1980's 'Caddyshack' at the Rialto! Maybe, you'll want to dress as Carl- Why not? This movie is about having fun! Fact: Carl's 'Cinderella Speech' is #92 on the American Film Institute's list of '100 Best Movie Quotes'; tell me that's not fun!
Chevy Chase, Rodney Dangerfield, Ted Knight and Michael O'Keefe made up the main cast of the classic, about a teen who caddies's for snobs (like Ted Knight's character) at a country club, and how he's preparing for Caddy Day golf tournament, by getting 'sage' advice from Ty Webb (Chevy Chase.) The side-plot about Carl trying to rid the course of a skillful Mr.Gopher nearly steals the show!
Saturday, September 9, 2017, the Rialto's screening of 'Caddyshack' will come with a special bonus- at the theater will be the actor who portrayed Danny, Michael O'Keefe! O'Keefe is known for many things after his role in 'Caddyshack'- I loved him in George Clooney's 'Michael Clayton', but he must always look back with fondness to his Danny Noonan role!
He'll be at the Rialto to do a moderated discussion about filming the movie-tidbits, behind the scenes antics, secrets you have not heard about the film!
Tickets are $25 for the event. Or, for $10 more you can get a private Meet & Greet with O'Keefe, along with free popcorn!