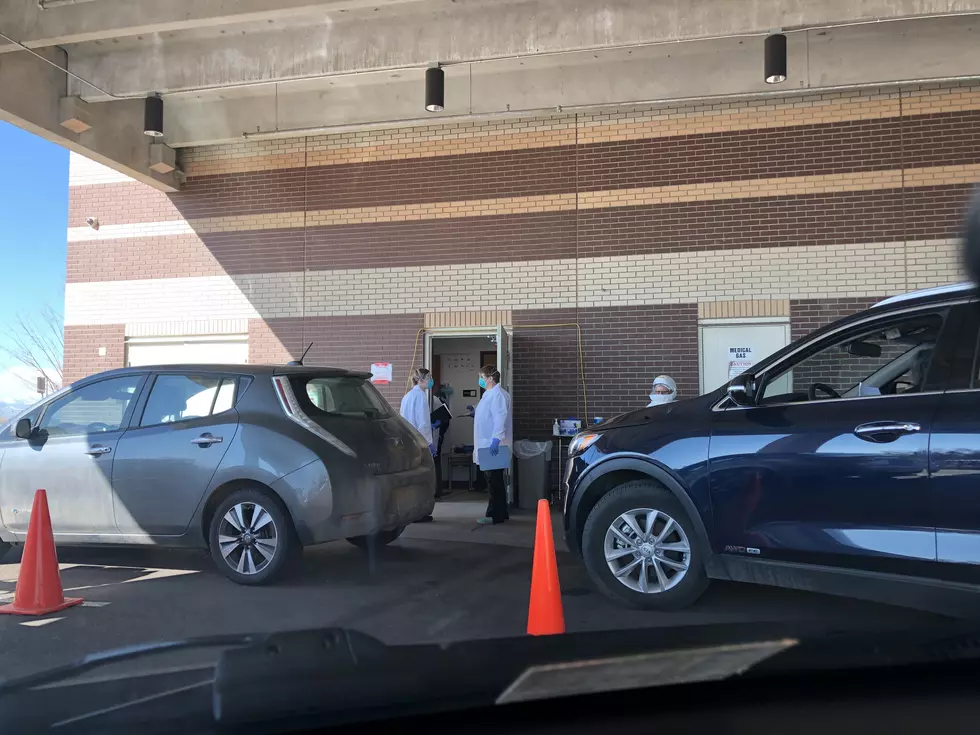 Larimer County Opens 2 New COVID Testing Sites, No App't Needed
TSM File Photo
COVID-19 is still here, so testing is still needed. With these two new drive-up testings sites, you're spared the inconvenience of having to set an appointment.
Driving home from work the other night, I passed by Walgreens in Windsor and there was a line of at least 15 vehicles in line. Now, I know that some could have been in line to pick up a prescription, but my gut said that they were there getting tested, which is what Walgreens is doing if you set an appointment.
The Colorado Department of Health and Environment has set up one location in Fort Collins and one in Loveland so that anyone over the age of 2 can get tested, whether they are symptomatic or not; they are set with plenty of tests, so no appointment or insurance will be needed.
FORT COLLINS
Timberline Church - Monday through Friday 8 a.m - 6 p.m.
LOVELAND
Foundations Church - Monday through Friday 8 a.m - 6 p.m.
These churches have plenty of room in their parking lots, unlike a Walgreens parking lot, so you don't have to worry about that, either.
Test results will be available within three days of testing, but they do suggest that you not wait to be tested or wait for test results to self-isolate or quarantine if you have symptoms or have been exposed to someone who has COVID-19.
Though you don't need an appointment, getting pre-registered for whichever location you choose, is recommended. You can do so with Larimer County HERE.
Look Inside the Totally New Totally 80''s Pizza in Fort Collins
In its short existence, Totally 80's Pizza has become an icon on the restaurant scene in Fort Collins. They've opened up their new, totally cool, location.
Celebrity Sightings in Northern Colorado