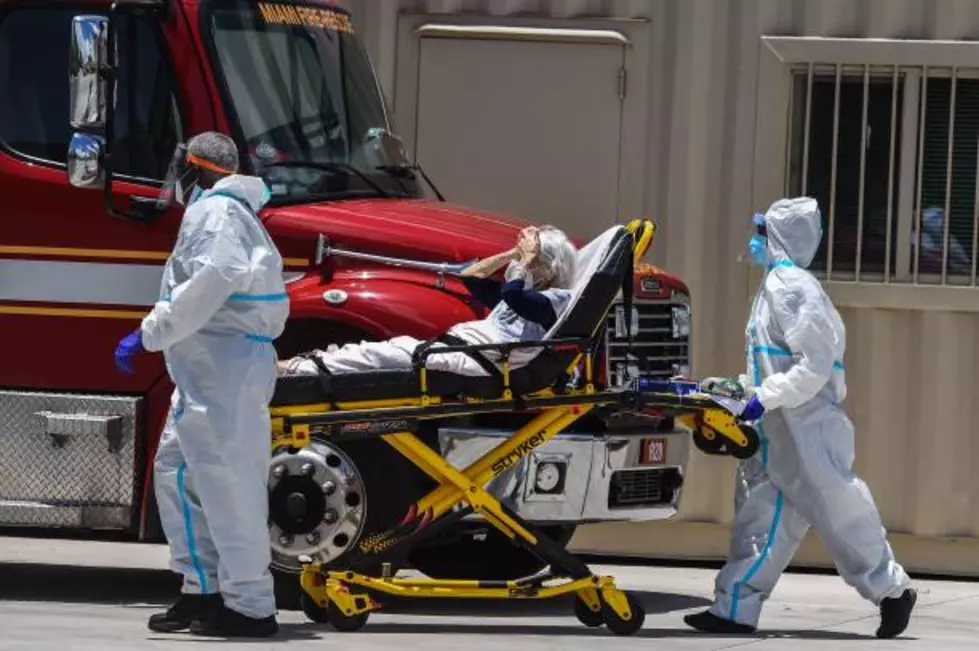 Larimer County Adds 7 More COVID Deaths, Including A 30-Year-Old
AFP via Getty Images
The Larimer County Department of Health reported seven additional COVID-19 related deaths on Wednesday (Dec. 30), bringing the county's cumulative total of deaths since the start of the pandemic to 139.
In December alone, there have now been 58 COVID-19 related deaths in Larimer County.
According to data from the Larimer County Department of Health's website, although more than half of those who died were 85 years of age or older, 3 of the deaths reported since Sunday have been Fort Collins women under 60 — a 58-year-old, a 47-year-old and a 30-year-old.
Although some risk factors continue to decline, Larimer County is still considered a high-risk area.
As of Wednesday (Dec. 30), 72 people were hospitalized with COVID-19 in the county, which is down from 76 people on Tuesday and 78 people on Monday.
It was just earlier this month, Dec. 4, that there were 122 people hospitalized with the virus -the highest number since the pandemic began.
The two-week overall prevalence rate of COVID-19 cases stood at 359 per 100,000 people on Wednesday, down from 363 on Tuesday and 390 on Monday; That prevalence number peaked at 980 per 100,000 on Nov. 25.
On the latter, some risk factors that had been on the decline over the past two weeks showed increases.
The use of hospital rooms for patients with all conditions was 78% Wednesday (Dec. 30), up from 63% Monday. Bed use in the ICU also rose on Wednesday to 81% from 74% Tuesday.
As of Thursday morning (Dec. 31), there have been 14,625 COVID-19 cases in Larimer County since the start of the pandemic.
Enter your number to get our free mobile app
READ MORE: Here are 50 ways you can improve your work from home lifestyle