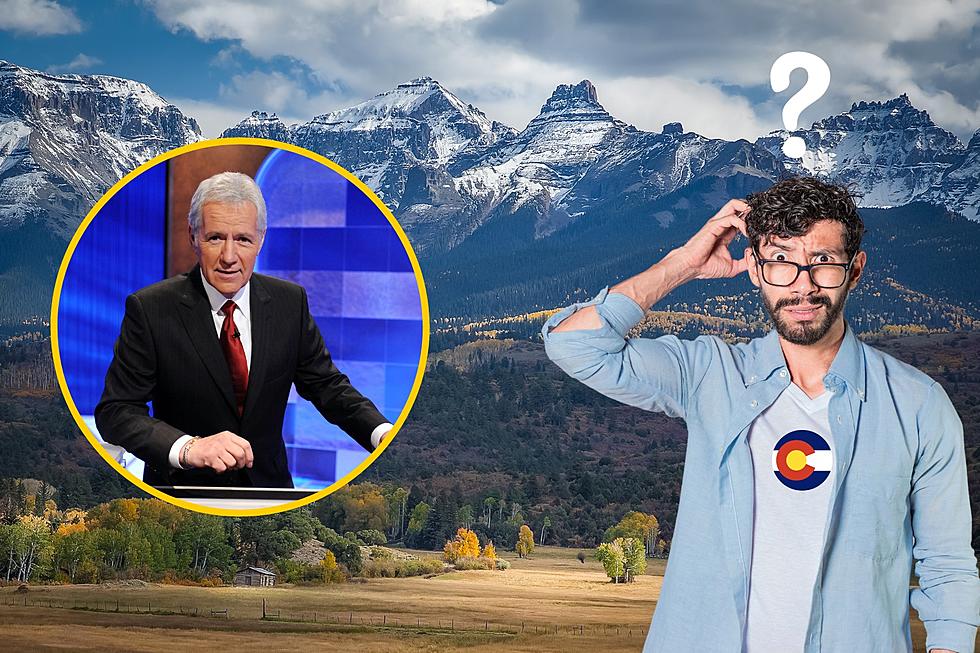 How Will You Do With These Tough Colorado 'Jeopardy' Questions?
Getty Images // Canva
'Jeopardy' has established itself as an institution of American television for almost six decades. Getting its start in 1964 and only stopping briefly between 1979 and 1984, 'Jeopardy' has become the third-longest-running game show on television.
The show's renewed popularity upon its 1984 revamp was due largely to the debut show's most beloved host, Alex Trebek. He served as host of 'Jeopardy' for 37 seasons, which is the Guinness World Record for the longest anyone has hosted a single game show. He also won 7 Daytime Emmy Awards for Outstanding Game Show Host, received a Lifetime Achievement Award from the National Academy of Television Arts and Sciences, and an Order of Canada honor to boot.
After his tragic passing in 2020, the show is still running strong. After Trebek's death, hosts served on a rotating basis with different celebrities taking the helm. However, the show has since landed on two new hosts; Mayim Bialik and Ken Jennings. While it seemed like an impossible task, they have both done a great job of continuing 'Jeopardy' so future generations can enjoy it.
How Will You Do With These Colorado 'Jeopardy' Stumper Questions?
At this point, 'Jeopardy' has likely positioned itself as the premier game show on television. With that being said, Colorado has shown up plenty of times throughout the show's history.
Thanks to
J! Archive
, we have compiled a list of multiple Colorado 'Jeopardy' questions that managed to stump all three contestants. Do you think you can do better?
Gallery Credit: David Damuth
Check Out These Colorado Sports Facts You May See on 'Jeopardy' Some Day
Impress your friends with these stats and facts about Colorado sports and different teams within the state.
Gallery Credit: Kelsey Nistel
Interesting Artifacts Recovered in Colorado
Antique weapons and ancient artifacts provide clues as to how people used to live and work, as well as what they did for fun hundreds and thousands of years ago.
Gallery Credit: Kelsey Nistel