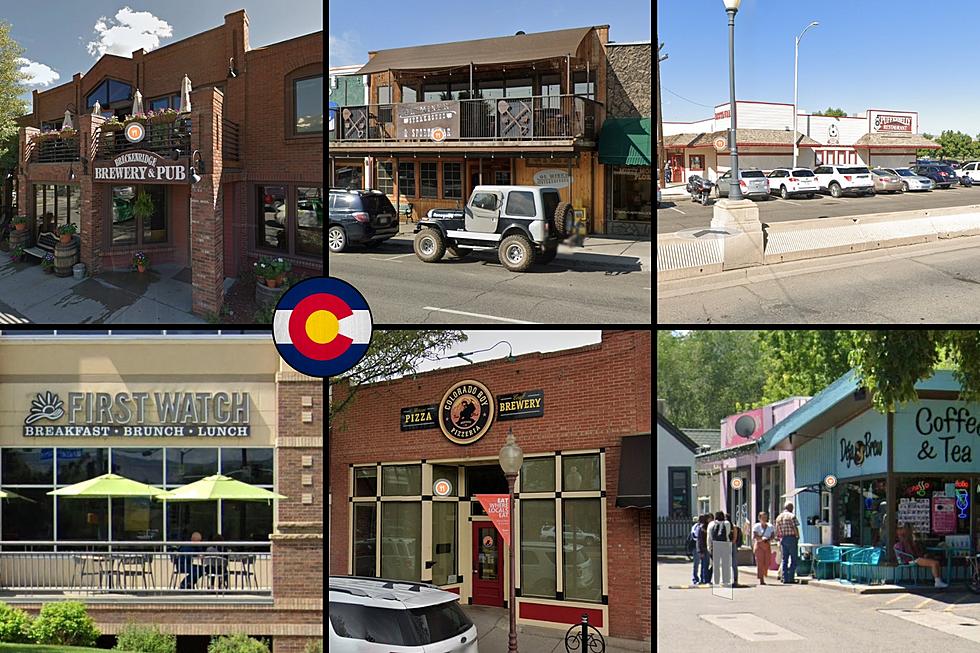 11 of the Most Underrated Restaurants in Colorado for 2023
Canva Pro
There is nothing worse than when your favorite Colorado restaurant closes its doors. The only thing that can cheer us up is to find a new favorite restaurant somewhere else in the Centennial State.
It doesn't matter if you love breakfast, lunch, or dinner we found eleven restaurants that deserve some love. Can you think of a great place to eat in Colorado that seems underrated?
Colorado Loves Going Out To Eat
While menu prices in Colorado have increased about 25% over the last year, most families are still dining out once or twice a week. KUNC reported last year the average meal ticket in Colorado was around $91. By July of 2023, that average was up to around $112.
In a recent survey, the Harvard Business Review said 50% of those surveyed said they hated cooking at home. We love letting someone else do the cooking.
Colorado Knows Breakfast
Some of our favorite and most underrated restaurants are the kings of breakfast. We love fun creations and large portions. If you love breakfast, we've got a couple of places for you to try on both sides of the state. Blueberry lavender pancakes, anyone?
What Is Your Most Underrated Colorado Restaurant?
We would love to add some underrated restaurants to the list below, and I'm sure those business owners would love to know you shared them with us. Open our station app and tell us a restaurant that you think is underrated in Colorado, and we will pass along another great place we can check out the next time we're hungry.
11 of the Most Underrated Restaurants in Colorado for 2023
Are you ready to find your next favorite restaurant in the Centennial State? Get ready for the new year by checking out eleven of Colorado's most underrated restaurants you need to try. From a huge breakfast to specialty drinks and amazing steaks we've got something for every Rocky Mountain appetite in the gallery below.
Gallery Credit: Wesley Adams
LOOK: 15 Small Town Colorado Restaurants That Are Worth the Drive
Some of Colorado's small towns are home to some amazing menus!
KEEP WARM: Stay Toasty This Fall At Six Fireplace Restaurants in Western Colorado
Stay cozy, warm, and toasty this fall by visiting some Western Colorado fireplace restaurants. Check out six locations that offer a fireplace lounge or fireside dining and a variety of flavors. Do you have a favorite fireplace restaurant on the Western Slope? We'd love to hear from you on our station app.
Gallery Credit: Wesley Adams