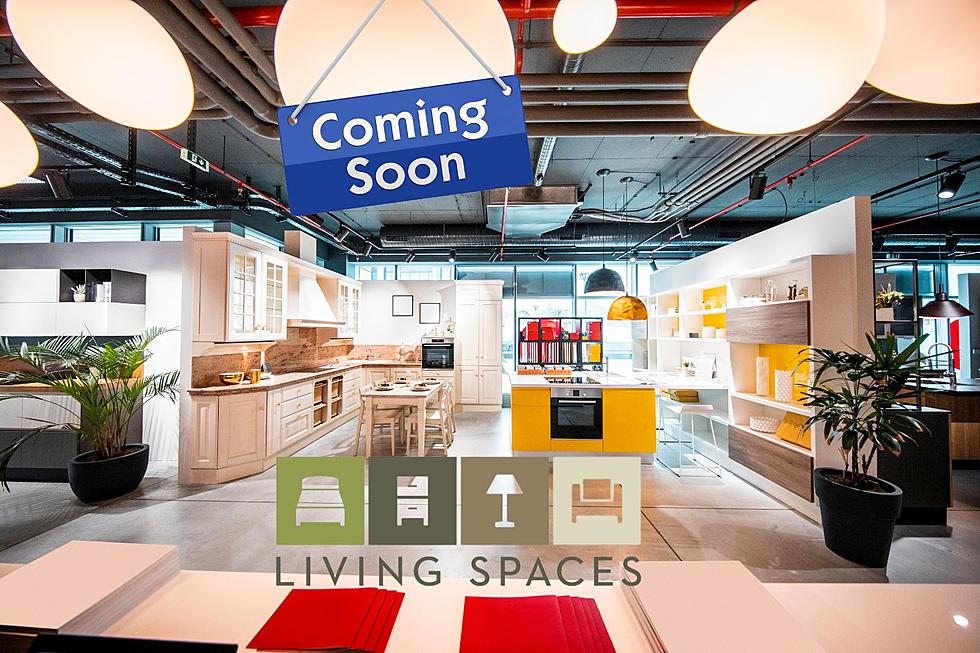 Popular Living Spaces Store Opens First Colorado Location Opening
Canva
Remember the old Sears Grand building off of I-25 in Thornton? That gigantic space is now the home to Colorado's very first Living Spaces furniture store and it finally opens this week.
Living Spaces Furniture Store Now Open In Colorado
Dating back to the summer of 2003, the extremely popular furniture store Living Spaces opened its very first location in Rancho Cucamonga, California. Touting their huge selection of over 150 living rooms, 100 bedrooms, and 115 dining rooms, Living Spaces quickly began to expand around California and beyond. The majority of their stores are located in California, but they're also in Nevada, Arizona, Utah, Kansas, Oklahoma, Texas, and now in Colorado.
It's not quite the IKEA store that we were promised in the same area years back, but  Living Spaces is finally opening up its very first location in Thornton, Colorado. The giant new furniture store opens this Friday, September 1st, and people around the state are extremely excited. With a giant selection of "durable and quality furniture, Living Spaces is ready to show us here in Colorado, just why they've become such a popular destination for furniture shopping over the last 20 years.
Why Is Living Spaces Furniture So Popular?
Not only do they appear to have a massive selection for decent prices, they also offer extremely quick delivery. Obviously how quickly the delivery happens can depend on your location, but they do offer same-day delivery, which if you've ever ordered furniture from a large furniture warehouse, you know that the delivery process can often be the most frustrating part. I was once told I couldn't get my new couch delivered for over a month. Guess who showed up with a pick-up truck that night to pick it up and set it up himself?
I'm excited to experience Colorado's first Living Spaces store for myself when it opens. The Thornton, Colorado, Living Spaces store is located at 16395 Washington St, in Thornton, CO, which is where the Sears Grand used to be. I'd imagine we'll see way more shoppers inside Living Spaces than we ever did inside the ghost town store that was Sears Grand. Happy Shopping!
This Local Mexican Restaurant Is Hands Down One Of The Best In Colorado
If you're a fan of good authentic Mexican food in Colorado, you've probably tried Las Delicias before. If not, you're going to have to rush into one of their four family-owned locations to experience it for yourself. Both the food and the staff are always top-notch. Here's a peek at what they were serving up last time we stopped in.
All the Businesses Colorado Sadly Lost This Year, So Far
While the list is much longer, here are some of the Colorado businesses that we were most sad to see go in 2023.