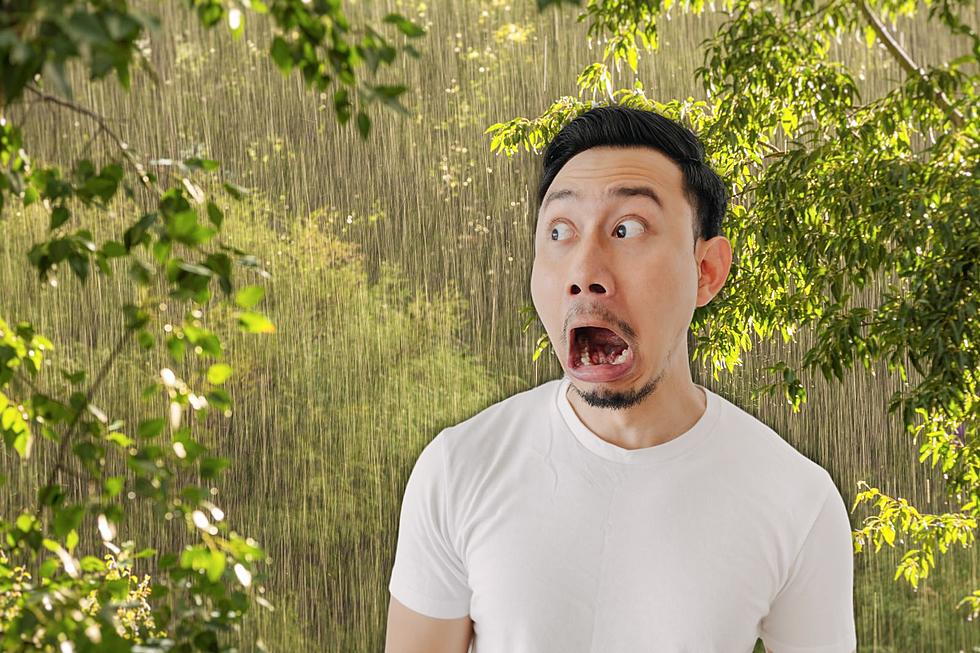 How Much Rain is in the Forecast Northern Colorado This Weekend?
Canva
Going from scorching hot temperatures of the high 90s to mild, seventy-something-degree weather is usually a welcome change in Northern Colorado. However, when it is accompanied by the remnants of a tropical storm, we might have second thoughts.
The rain should be starting early Friday, August 25, and go through Saturday night. A lot of the moisture from Tropical Storm Harold could be dropped on most of the Front Range of Colorado.
Everyone's favorite social media meteorologist, Kody Wilson, AKA Denver & Front Range Weather is calling for a wet weekend. Especially in the Northern Colorado region. Wilson states that his forecast could bring significant rainfall to the areas north of Longmont and all the way up into La Grange, Wyoming.
How Much Rain Could Northern Colorado Get?
Denver & Front Range Weather's Facebook post on Thursday states that one to three inches of rainfall are a possibility Friday morning through Saturday night. There is also a potential for five inches or more in certain areas.
To give you an idea of how much rain five inches really is, the average rainfall in Fort Collins is approximately 2.43 inches in the month of May and 2.17 inches in the month of June according to US Climate Data. Five inches of rain over the span of two days is more than the average of the two rainiest months. It's a lot.
The National Weather Service has issued a flood watch and a hazardous weather outlook that is in effect from Friday morning through Saturday. See those weather conditions from the National Weather Service HERE.
The 10 Largest Landowners in Colorado
As of 2023, those listed below own the most land in Colorado.
This Northern Colorado Landmark is for Sale and it Could Be Yours
The Masonville Mercantile has been in operation in Northern Colorado for over 100 years. The property is currently for sale for $1.5 million and all merchandise is included in the sale unless otherwise noted in the listing.