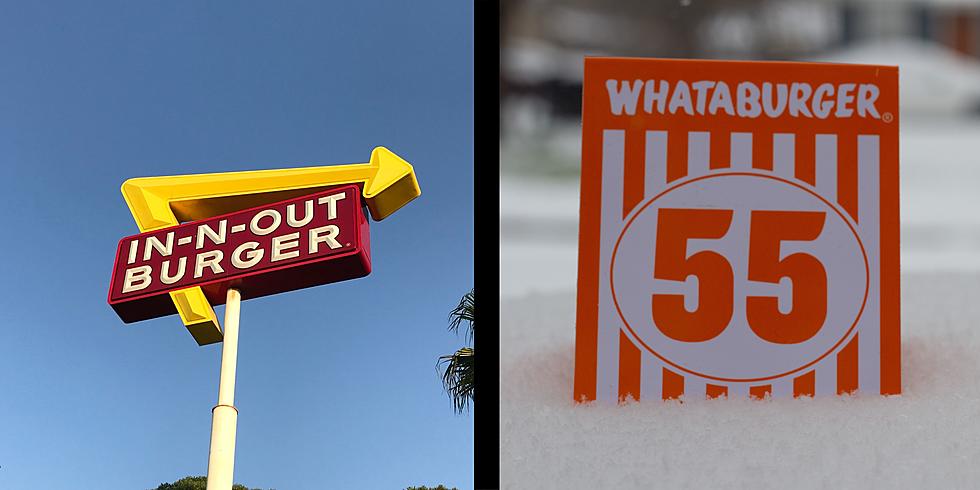 In-N-Out vs. Whataburger: Which Are You More Excited About?
First Credit: Kevin Lanceplaine, Unsplash Second Credit: Tendaishe Gwini, Unsplash
First In-N-Out in Aurora, now Whataburger breaking ground in Colorado Springs. And, potentially another In-N-Out in Loveland. What do you think about it? Be sure to answer the poll at the bottom to let us know!
The debate is constantly ongoing, and it feels like it's always between Whataburger and In-N-Out no matter what other burger joints are in contention for "the best". After asking Lovelanders which one they preferred, there were some hot takes.
Over the course of the day on Aug. 6, 248 Lovelanders responded to the burning question: In-N-Out or Whataburger?
Unsurprisingly, In-N-Out got 27 votes compared to Whataburger's 60. However, a little more surprising, 161 votes said neither. Which, admittedly, was not a response I was planning for!
Now, I get it. We're pretty removed from Aurora and the Springs, and not many people care enough to make an hour or three hour drive to get a burger. Me, I've got a soft spot for In-N-Out, so I will make an afternoon out of an Aurora trip any day.
The question I still have is how will that answer change if the Loveland In-N-Out location actually comes to fruition? I also really want to know: what do Fort Collins and Greeley residents think about the two burger locations where they are now? Were you more excited about the idea of an In-N-Out or the idea of a Whataburger making its way to Colorado?
I'd like to take a quick moment to also highlight my favorite comment interaction on the poll:
Colorado Restaurants Featured on 'Diners, Drive-Ins and Dives'