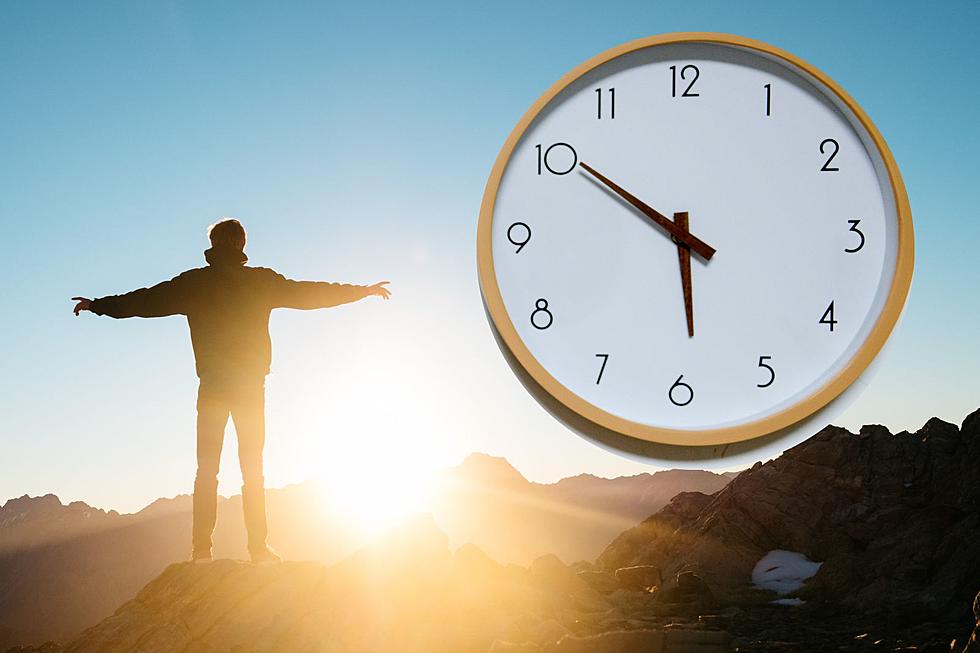 How Permanent Daylight Saving Time Would Impact Our Health Here in Colorado
Canva
Spring forward, fall back. It's so weird to just add daylight and then take it away. The fall back is the worse because it cuts your evening short. Driving home from work in the dark throws most people off.
This weekend is daylight saving time. Since it's almost spring, we will spring forward one hour. Next week it will be lighter, later. It'll be darker in the early morning.
This year may in fact be our last year doing the clock change thing. It's up to congress at this point to decide if daylight saving time will be made permanent after this year. It had unanimous support from the Senate last year. The Sunshine Protection Act would allow states, if they choose, to convert to permanent daylight saving time.
It wasn't until I had kids that it really bothered me to mess with daylight, which messes with sleep. It turns out there are negative impacts from daylight saving time including increased instances of heart problems, mood disorders, insomnia and other sleep problems, and motor vehicle collisions.
According to National Jewish Health, these issues may be linked to getting less light exposure in the morning and more light exposure in the evening. Dr. Devon Smith at National Jewish Health believes "we should stay in standard time because of the disruptions to our circadian rhythms created by daylight saving time."
For me, I don't really care which way we do it, just as long as it stays consistent so we can get used to it.
14 Snarky (and Kinda True) Comebacks About the Greeley Smell
Most everyone, depending on where they live, would stand up for their city or town if it were being harassed about something having to do with that town or region. Greeley is no exception. Here are things that they will tell YOU about their smell.