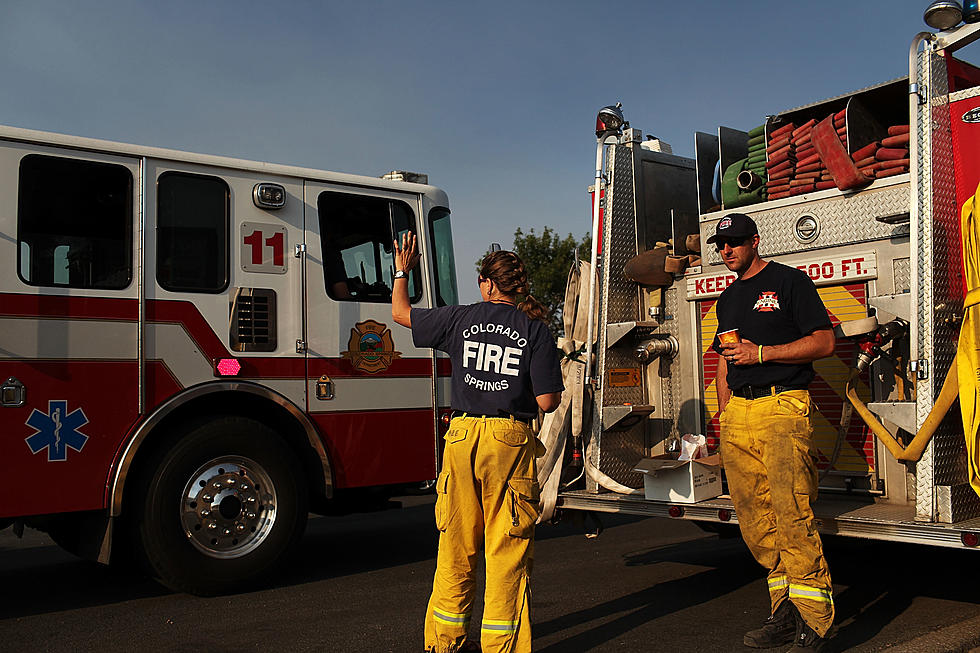 Hmmm: Is This Colorado Hero Actually Related to Spider-Man?
Getty Images
You might have believed that May Parker - his aunt - is the only actual confirmed close family of Peter Parker, otherwise known as Spider-Man.
But a Colorado Springs man may have some unexplored ties to the Marvel hero, and somebody should probably get after looking into it.
Over the weekend, there was a fire at an apartment complex on Woodland Hills Drive in Colorado Springs. While firefighters were on the scene battling the blaze, on-lookers noticed that there was a man on a third floor balcony struggling to breathe from all the billowing smoke that had come his way. He couldn't stand up and was obviously having an emergency of sorts.
EMT's tried to get to the man but discovered the doors were locked and they couldn't immediately get to him.
That's when Dewey Parker - known relations to Peter Parker pending - sprung into action and  literally scaled the apartment building up to the third floor to unlock the door to allow rescuers to help the man. Turns out he was having a severe asthma attack, obviously due to smoke inhalation.
Parker said the neighbor was the only one in the apartment, and his adrenaline took over when he realized someone was in need. There was no mention of a "spider sense."
"He needed a hand. I just decided to scale up to the third floor of the balconies and unlocked the door," said Parker. "I was able to reach. It was scary, though, because I figured, if my hand slipped, then they're going to have to be helping me."
The fire was quickly put out, not without damage, however. Eight people and four pets ended up being displaced - with none injured fortunately - thanks to the quick response from the fire department.
Lt. Chris Weaver from the Colorado Springs Fire Department said they were able to respond to the scene of the fire in just two minutes.
But the separate - though related - incident was resolved by the quick, super hero-like thinking of Parker. Weaver said the person he rescued was treated at the scene for an asthma attack.
"That was a unique story, somebody across the way was having an asthma attack and a bystander climbed up an outside window to help that gentleman on the outside balcony," said Weaver.
Unconventional Superhero Movies That Totally Missed The Mark
Colorado's 20 Largest Wildfires of All Time
Colorado's 20 largest wildfires have all taken place since the year 2000.