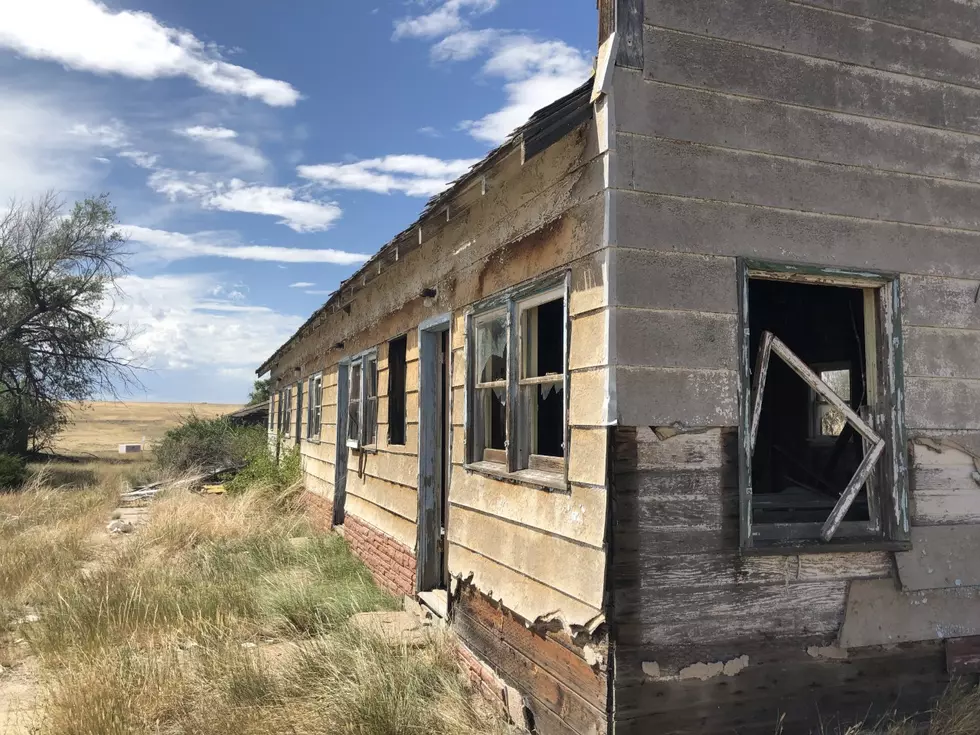 Haunted Road Trip: 10 Ghost Towns You Can Drive to in Colorado
Shelby/TSM
Social distancing? You won't have to worry about crowds at these destinations. 'Wild West' ghost towns are scattered around Colorado, and some of them you can still visit — just be cool about it.
'Many of the abandoned buildings are unsafe to enter, and many are privately owned or protected by a local or state historical society,' Colorado's tourism site says. 'Taking souvenirs is strictly prohibited. Take all the photos you like, though.'
There are over a dozen ghost towns in Colorado that you can see for yourself, but here are ten to take the ultimate haunted road trip to.
Animas Forks
'Local lore has it the mining heiress and owner of the Hope Diamond, Evalyn Walsh, wrote her biography here,' Colorado's tourism site says. The closest city is Silverton, where you'll need to get an ATV or something with four-wheel drive if you want to see the Duncan House.
Ashcroft
Ashcroft is west of Buena Vista, in the Colorado Rockies. In its day, it was a pretty booming town. Colorado's tourism website says Ashcroft, at one point, had many homes, a school and two newspapers. Oh, and 20 saloons, because you need 20 of those.
Capitol City 
Forget Denver... this was almost Colorado's capitol city. In the 1870s, there was a mansion here, but you need four-wheel drive to get there, which is probably why it is a ghost town and isn't Colorado's capitol.
Dearfield
One of the few ghost towns that isn't in the Rockies, Dearfield is right off of Highway 34, east of Greeley. While it's pretty dilapidated these days, it has great historical significance. It was Colorado's all-Black settlement in the 1900s, home to 'more than 700 African Americans... but the town died during the Great Depression and Dust Bowl years.'
Independence 
According to Colorado's tourism site, miners deserted this town in the late 1800s with wooden skis made from cabins. But, there are still some homes that weren't made into a form of getaway transportation.
Last Chance
We're assuming it was the 'last chance' to stop for food or gas. This ghost town can be found out in the eastern plains of Colorado, north of Limon, and surrounded by a whole lotta nothing. Admittedly, there isn't much to see here, unless you want to snap pics of old motels and a Dairy King.
Mayflower Gulch 
Mayflower Gulch is close to the Copper Mountain and Breckenridge ski areas.
Nevadaville
Despite its proximity to Black Hawk and Central City, and being named Nevadaville, not a lot of gambling is happening here. Colorado's tourism site says that it was once home to 4,000 people, and there are still several buildings you can visit (and a great mountain biking trail).
St. Elmo
Colorado says that St. Elmo is one of the state's best-preserved ghost towns, with many of its buildings still in good condition, considering their age.
Teller City 
Teller City is west of Estes Park in Routt National Forest, and was 'booming in the early 1880s with hundreds of log cabins and nearly 30 saloons' — again with the saloons — 'but was busted by 1902.'
Want more? Head to Colorado.com for a full list.
Enter your number to get our free mobile app
See the Must-Drive Roads in Every State