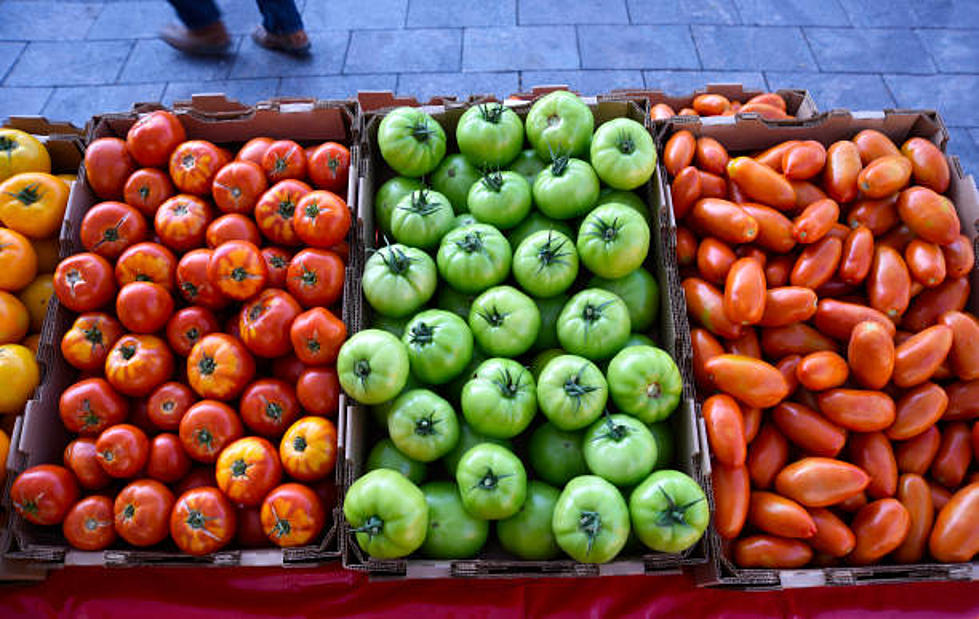 Greeley Farmers Market Set To Open For Summer 2021
Getty Images
The City of Greeley has officially announced the return of the Greeley Farmers' Market for Summer 2021.
According to an official news release via the City of Greeley's website, the Greeley Farmers' Market opens for the summer season Saturday, May 15 and will run until October 30.
The farmers' market will be open from 8 a.m. to 12 p.m. every Saturday.
Each weekend, the farmers market will feature various foods from local vendors.
"Every weekend, vendors offer a wide variety of locally grown and produced food, including fresh and in-season produce, meats, honey, bread and other baked goods, roasted chiles, and much more. Local artisans and crafters also offer great gifts and other sundries."
Beginning Saturday and through May, the market will feature locally sourced foods like arugula, spinach, romaine, sprouts, lettuce, greens, root crops, mushrooms, beef, bison, chicken, pork, bread, rolls, pies, pastries, coffee, spices, salsas, tortillas, and tamales.
Andrea Haring, special events coordinator for the City of Greeley, discussed the growth guests can look forward to this year at the Greeley Farmers' Market.
"We're excited to have more vendors than we had in previous years," Haring said. "In our peak in mid-July, we are on track to have about 50 vendors at the market, which is double of what we had last year."
As for COVID-19 restrictions, all visitors are asked to follow signage from the entrance to the exit that enforces one-way traffic throughout the market for social distancing purposes.
For more information, visit the Greeley Farmers' Market Facebook page. 
Find MORE local farmers markets HERE.
PHOTOS: Greeley Then & Now