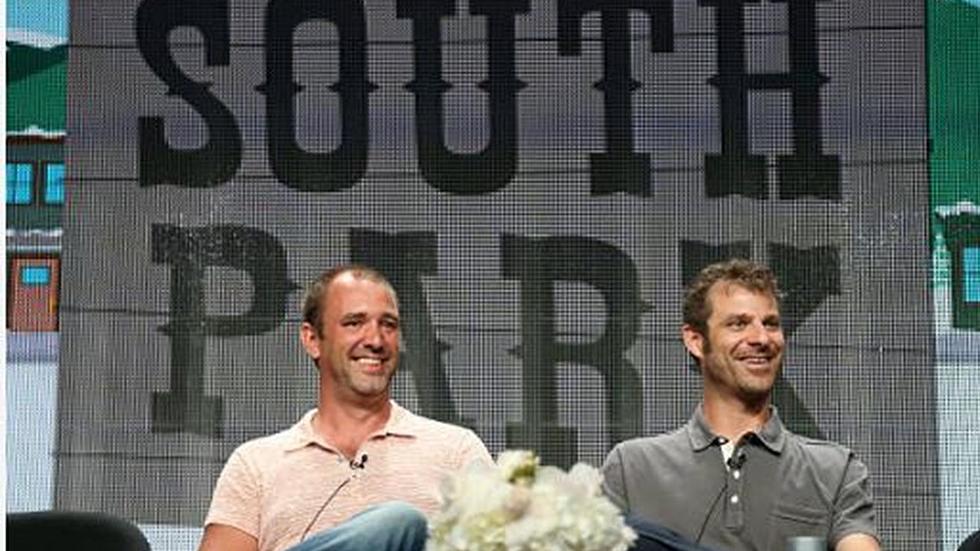 Grande News, 'South Park' Creators Serious About Buying Casa Bonita
Frederick M. Brown/Getty Images
It's news like this that can make your heart swell with the same excitement as Cartman sitting in front of a serving of sopapillas.
How great would it be to have Trey Parker and Matt Stone owning Casa Bonita? It could become a reality if the South Park creators, out of Boulder, get their way. Hopefully, it won't take hiding Butters away in a refrigerator to get the deal done.
The Hollywood Reporter has the story of how Trey and Matt are serious about purchasing the landmark restaurant which has been struggling as of late, just recently filing for Chapter 11 bankruptcy.
Trey Parker told The Hollywood Reporter:
"We are absolutely trying to buy it," ..."We are going to do everything we can. We want to make it right and make it amazing."
Parker and Stone created 'South Park' while they both attended the University of Colorado; in its seventh season, the show featured Casa Bonita, with Cartman scheming to be invited to Kyle's birthday party at the legendary restaurant.
The restaurant has had to watch the calendar for when the episode runs in syndication, because they always see a significant rise in customers, afterward; that's how beloved the restaurant is, regardless of how good the food is.
Parker's comments on the food, from The Hollywood Reporter:
"We started talking about the changes we're going to make — mostly with the food,"..."We're going to make really awesome food. I was already thinking about how I was going to make Black Bart's Cave a little bigger."
With the current owners of Casa Bonita trying to open again soon on their own and the bankruptcy, it makes things a little fuzzy on how and if Parker and Stone (along with other unmanned restauranteurs) can become its new owners.
Go, Colorado.
[Source: The Hollywood Reporter]
The 5 Smallest Towns in Colorado
Colorado Restaurants Featured on 'Diners, Drive-Ins and Dives'