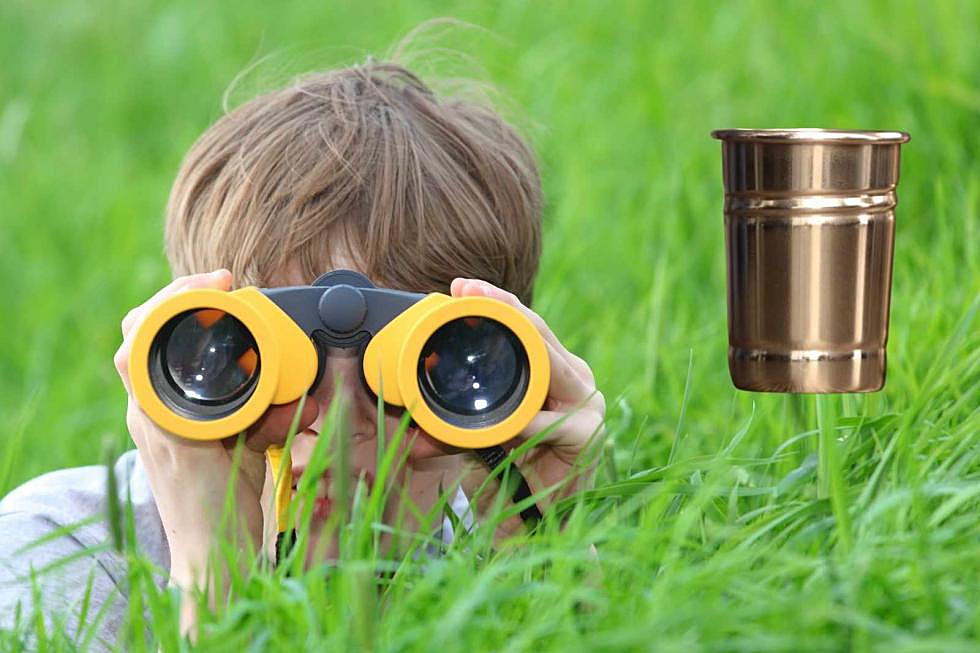 Go for the Gold: $10,000 Gold Cup Hidden Along a Colorado Trail
Instagram/TinCupWhiskey, CAnva.cpm
When you hear about a hidden treasure, you might think that it's old news about that Forrest Fenn treasure that was found in 2020. This is not that, and it could be yours.
Are you ready for a Colorado adventure? Get your trail shoes and your hunting skills, because according to OutThereColorado, you could be the one to find this $10,000 prize that's out there, somewhere.
There is a whiskey maker based out of Denver, TINCUP Whiskey. They're a pretty popular brand, having based their name on an old mining town in Colorado, and this stunt giveaway is bound to make them even more popular. What's notable about the brand, is that their bottles come with a cup- a 'shot' cup. That cup not only represents the old tin cups that miners drank from, it also plays into this treasure hunt.
TINCUP has this new promotion going on, where they are hiding three 'Gold' cups. The finders will receive a cash prize of $10,000. Ten grand is no small potatoes when it comes to what could be a really fun adventure, and they just hid the last one, in TINCUP's home state of good ol' Colorado.
Professional skier Caite Zeliff was enlisted to make the Colorado announcement on Instagram.
They'll be dropping the clues on their Instagram over two weeks. The two previous cups for California and Texas each had six clues that lead people to the spot. Tell the boss that you need a drink and some time off, because this is important.
Shot Glasses Are Small - Like These 10 Colorado Tiny House on AirBnB
Colorado is a pretty big state with a wide variety of people who occupy it, each bringing their unique take on what others may be seeking in a tiny house stay.
The 13 Greatest Outdoor Concert Venues in Colorado
12 Frequently Asked Questions About Colorado's Weed Laws/2022
Amendment 64, under Governor Hickenlooper's term in 2012, was the one that made recreational use of, and retail sale of, marijuana OK for Coloradans. How much has sold, and what's the state of legal weed in the state? Here are some answers to your most asked questions about legal pot in Colorado.