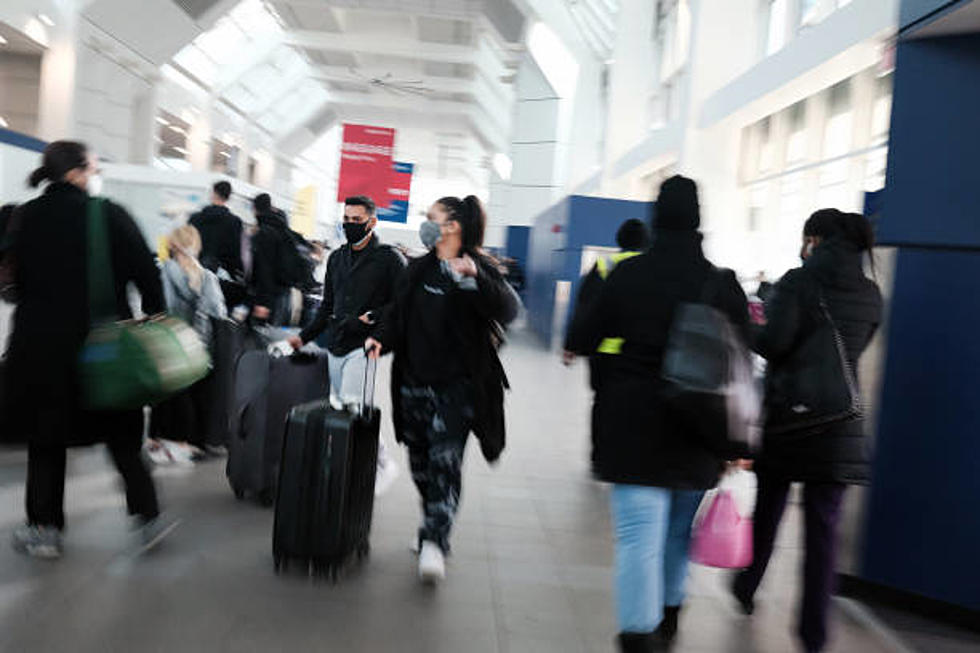 Fully Vaccinated People Free To Travel U.S Without Quarantine
Getty Images
Americans who have received both doses of the COVID-19 vaccine can now enjoy travel once again without the worry of following some pandemic-related travel regulations.
The Centers for Disease Control and Prevention (CDC) updated its guidance on Friday (Apr. 2) to say fully vaccinated people can travel within the U.S. without getting tested for the novel coronavirus or going into quarantine afterward, according to the Denver Post.
Prior to the updated guidance provided by the CDC, the agency had cautioned against unnecessary travel even for vaccinated people, but noted that it would update its guidance as more people received the COVID-19 vaccine and as more evidence could be collected pertaining to the protection the vaccines provide.
"Every day you get more data, and you change your guidance based on the existing data," said Dr. Ali Khan, dean of the University of Nebraska's College of Public Health.
The CDC reported that nearly 100 million people in the U.S. — equivalent to about 30% of the population — have received at least one dose of a COVID-19 vaccine. A person is considered fully vaccinated two weeks post-receiving the last required dose of vaccine.
New travel guidance implemented by the CDC on Friday includes:
Fully vaccinated people can travel within the U.S., without getting tested for the coronavirus or quarantining. People should still wear a mask, socially distance and avoid crowds, as per the CDC.
For international travel, the agency says vaccinated people do not need to get a COVID-19 test before leaving, though some destinations may require it.
Vaccinated people should still get a negative COVID-19 test before boarding a flight to the U.S., and be tested three to five days after returning. Quarantine is not mandatory.
Unvaccinated people are still advised to avoid unnecessary travel.
According to the Colorado Department of Public Health and Environment website, over a million Coloradans - 1,045,849 - are considered fully vaccinated; additionally, another 1,741,638 Coloradans have received at least one dose of the COVID-19 vaccine.
In Larimer County, over 50,000 residents have received the vaccine; in Weld County, over 40,000 have received the vaccine.
The NoCo Virus Tracker articles are made possible by our partners, the Keep NoCo Open campaign that reminds citizens to wear a mask, wash your hands, physically distance and support local as Northern Colorado recovers from the COVID-19 pandemic.
Keep NoCo Open