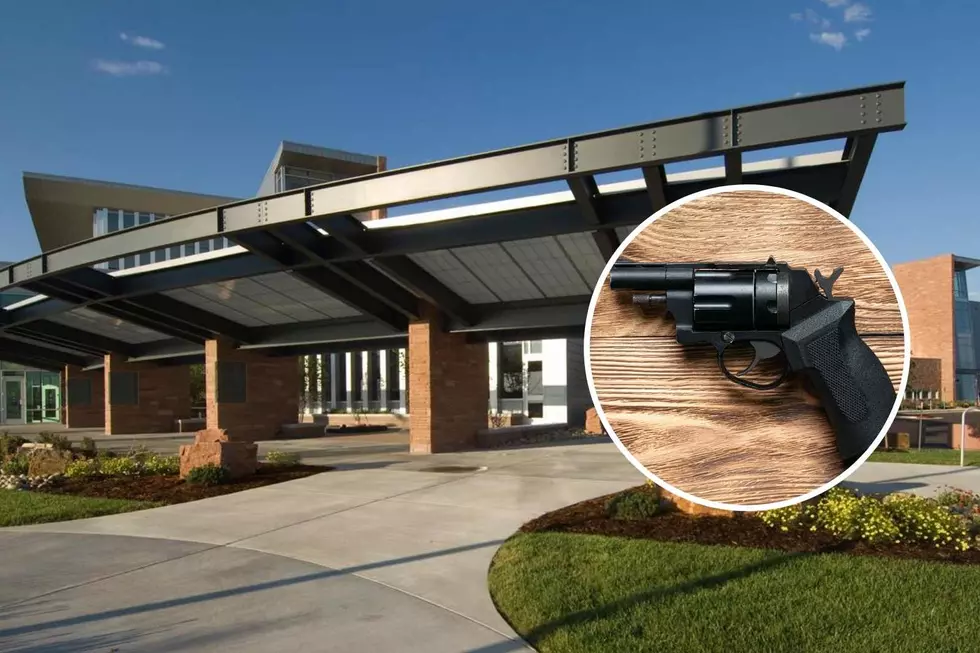 Fort Collins Police Collecting Unwanted Guns For One Day Only – Oct 22
Twitter/Fort Collins Police Services, Canva.com
If you're worried about guns in your possession that you no longer want falling into the wrong persons' hands, Fort Collins Police Services will be helping with that.
It's only happening for this one day, and only for three hours. How many guns will they be taking that day? Just several, or several hundred?
When you hear "the police are taking your guns," you might be a little alarmed. In this situation, however, it is not about taking away guns that you want.  This "safe firearm disposal" event is about helping you to keep the area safe, with guns that might just be lying around, being found and used by those whom you'd rather not.
IS THIS SOME SORT OF 'STING' OPERATION?
No, they are just letting you bring guns that you own, even illegally, to be disposed of. You will not be arrested. If that gun was used in an illegal activity, however, amnesty will not be given.
IS THE POLICE PAYING FOR THESE GUNS?
No. It is not one of those "buyback" programs that you may have heard of. People are encouraged to bring guns that have been left behind by a deceased family member, and don't want to deal with re-selling of the gun to a gun dealer/collector.
WHAT ALL ARE THEY COLLECTING?
Working guns.
Non-working guns.
Gun add-ons & accessories.
Ammunition.
HOW SHOULD WE BRING THESE GUNS TO THEM?
Unload the guns and put them in a secure container: bag, case, holster, then put it in your trunk, or in a place that the driver or passenger can reach them. When you get to the event, stay in your car until an officer directs you on what do to.
WHERE & WHEN IS THE COLLECTING HAPPENING?
On October 22, 2022, from 10 a.m. until 1 p.m. in the parking lot of the Fort Collins Police Services building at Timberline and Nancy Gray. It's kind of a small window, and this will be the only day that it happens for some time; planning ahead is recommended.
The Top 10 Oldest Cold Cases in Colorado Dating Back to 1911
The following missing and homicide cases are some of the oldest on record in the state of Colorado. Flip through the gallery to see the 10 oldest cases in the state that have a photograph on file.
Past Colorado Murders You May Not Know About
Colorado has had some high-profile murders over the years, but there are many murders that occurred before most of which you may not be familiar with.
Beware of the 12 Most Dangerous Animals in Colorado
Keep an eye out for the following 12 dangerous animals in Colorado. While these creatures usually go out of their way to avoid you, if you encounter one you will want to give it plenty of space. Scroll on to see each one and find out why they make the cut of the most dangerous animals in Colorado.