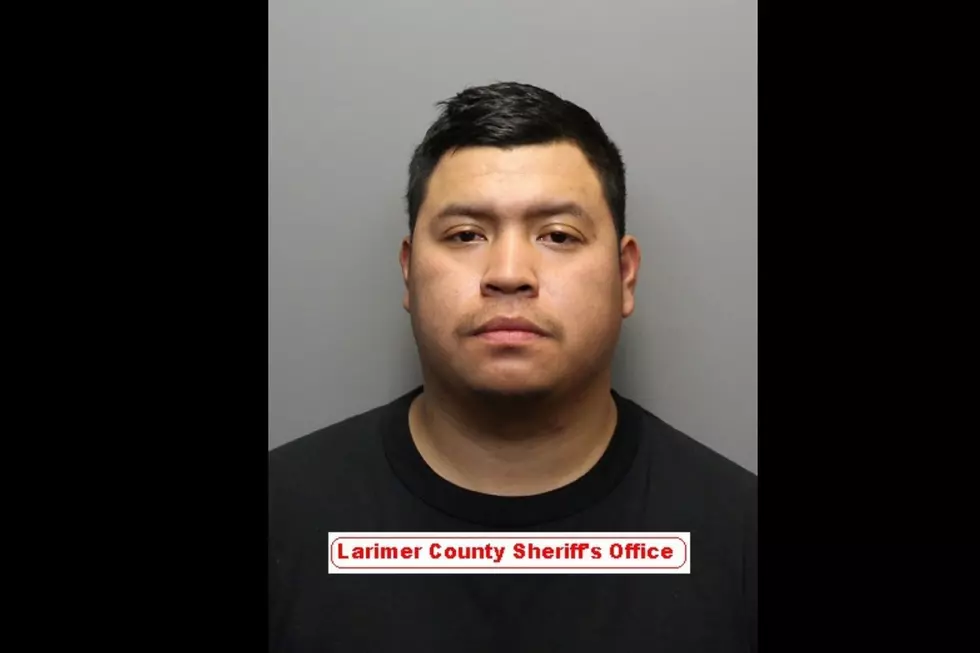 Fort Collins Man Arrested for Robbery and Kidnapping
LCSO
A 23-year-old man was arrested on charges of robbery and kidnapping, following an incident with a Fort Collins woman earlier this week.
At approximately 8:39 p.m. on Thursday (March 4), the Larimer County Sheriff's Office received a report regarding a woman who had been kidnapped in the 400 block of North Timberline Road in Fort Collins. According to police, the victim was being held against her will inside of a vehicle, but was able to escape. She was reportedly no longer in danger when police were made aware of the situation.
The woman was able to escape when the driver stopped at a stop sign. The suspect then fled in the vehicle, but the caller was able to provide a description to law enforcement.
LCSO deputies located the suspect's vehicle heading southbound on Timberline Road. They proceeded to conduct a high-risk traffic stop, and the driver was taken into custody without further incident.
The suspect was identified as Jesus Velasquez of Fort Collins. He was booked into the Larimer County Jail on allegations of 2nd Degree Kidnapping (Felony 2), 3rd Degree Assault (Misdemeanor 1), Robbery (Felony 4), and for a Domestic Violence Warrant – Failure to Appear Criminal Mischief. The charges are merely an accusation and the defendant is presumed innocent until, and unless, proven guilty.
According to the 44-year-old female victim, Velasquez had assaulted her outside of a residence in the 400 block of North Timberline Road. He then stole property from her and drove away with her inside the vehicle, not letting her exit.
The victim was not seriously injured during the altercation.
6 Infamous Inmates of Colorado's Supermax Prison