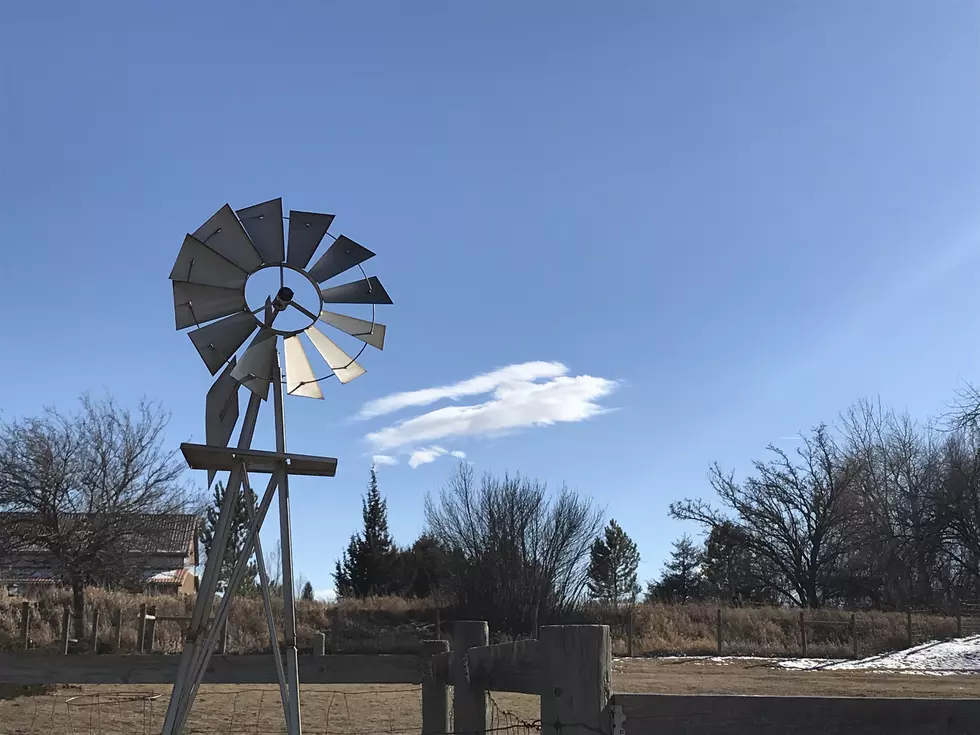 Fort Collins Forecast: Weekend Wind Gusts Above 30 MPH Expected
Jacob Laxen/Townsquare Media
Strong winds are projected to flow throughout Northern Colorado this weekend.
The National Weather Service forecasted on Thursday afternoon that wind gusts will reach as high as 37 mph this Saturday. The blustery west and northwest wind is projected to average around 22 to 26 miles per hour and continue into Saturday night.
The strong winds are expected to start Friday night and reach above 20 mph after midnight.
The temperatures are expected to remain below historical averages, according to Accuweather data. But the temperatures are projected to be much higher than last weekend when a low of -6 was recorded on Sunday, March 3.
Friday, March 8: High 45, Low 27.
Saturday, March 9: High 44, Low 17.
Sunday, March 10: High 39, Low 18.