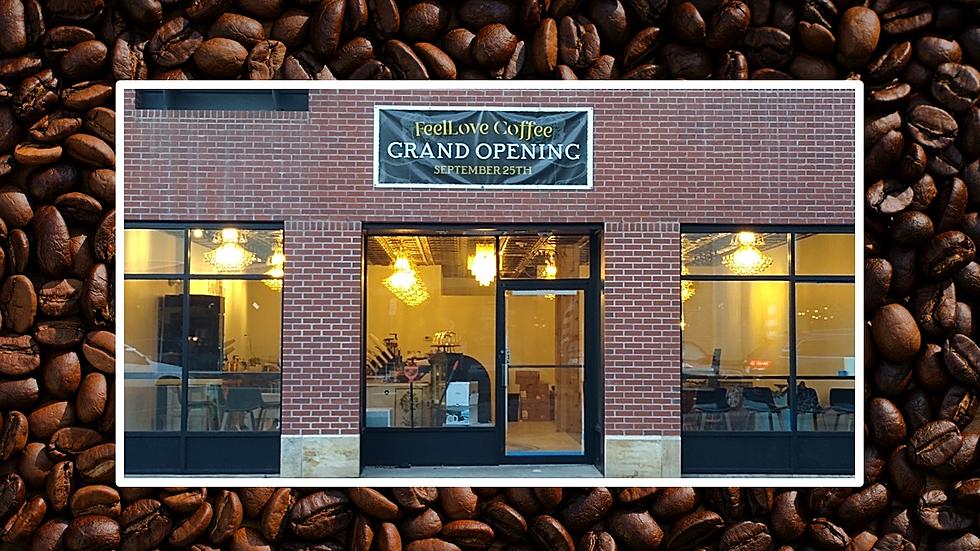 Feed Your Love of Coffee With New Coffee Shop in Downtown Loveland
TSM/Dave Jensen, Mike Kenneally on Unsplash
For three months, Lovelanders have awaited to see how a favorite coffee shop will be transformed into this new coffee shop.
It was in late June of 2021 that a 15-year staple on 4th Street in Downtown Loveland, Cofee Tree, announced that they were closing and a new coffee shop would be opening in its place.
I spent many hours enjoying Coffe Tree; whether meeting with friends or just grabbing a cup of coffee by myself with a good book. They used to have a big community puzzle board, on occasion, which was fun, too.
September 25, 2021, will be the very first day for the latest location of FeelLove Coffee, based out of Utah. They only have a few locations in Utah, so it's not like some big conglomerate coffee business is opening; that's a good thing, it's not like it's Starbucks.
FeelLove's motto is Nunc Videmus Lucem, which translates to 'Now we see the light,' which they hold true to with their lighting. Look for more than a few chandeliers when you step into their shop.
With Dark Heart Coffee a couple of blocks to the east in Downtown, and Colorado Coffee Company in The Foundry, FeelLove will be looking to make the most out of this great location on 4th Street, right in the middle of Downtown.
It will definitely be intriguing to see how the new coffee shop compares to Coffee Tree. How will the 'vibe' be different? Will it be 'hippier?' Will it be 'the perfect place?'
Good luck, gang.
More About Coffee Around Loveland - The 10 Best Coffee Shops in NoCo
Have Coffee After Checking Out TripAdvisor's Top 10 Rated Restaurants In Loveland