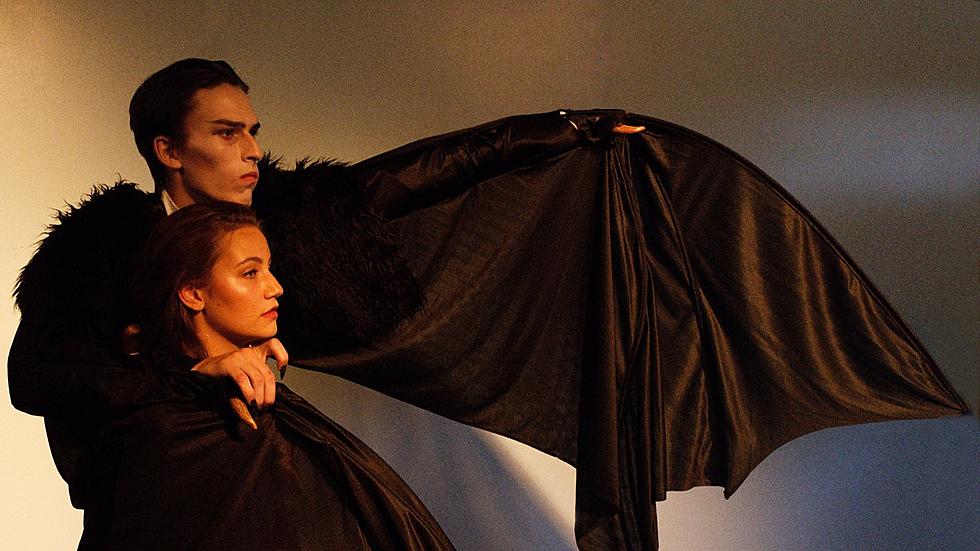 Fangs and Fun in Fort Collins: 'Dracula' at The Lincoln Center This October
Ross & Jill Cunniff, Poudre Digital LLC
The Magnolia Theater at The Lincoln Center in Fort Collins will transform into Victorian England for the classic tale of a count, his coffin, and his lust for blood.
Fort Collins' Debut Theater Company debuted in 1991 with the play 'Dracula,' and have put on the play every ten years since. 2021 brings the 30th anniversary of their performance for nine showings at The Lincoln Center.
Abraham (Bram) Stoker wrote 'Dracula' back in 1897; it stands as a masterpiece of horror. How many versions of the original tale have been told? One of my favorite books is about a pair of vampires in San Fransico, 'Bloodsucking Fiends: A Love Story' by Christopher Moore, which was published in 1995, almost 100 years after Bram's.
Debut Theater Company's nine performances of 'Dracula' will run from October 8, 2021, through October 23, 2021, with tickets costing $10. Containing both drama and comedy, the play is suitable for those over the age of 6. Young kids love the story of Dracula, don't they? Is it the bats?
Perhaps after seeing Debut Theater Company's rendition of 'Dracula' you'll become inspired to write your own novel on the legend.
No strobes or blood will be a part of the performances. They are asking, since the show is open to those beneath the age of vaccination, that all attendees wear masks during the performances.
Get ticket information from The Lincoln Center HERE.
More Spookiness for Halloween - A Haunted Hotel in Colorado
Hotel Colorado is said to be one of the most haunted places in Colorado.
Most Memorable Fort Collins Concerts