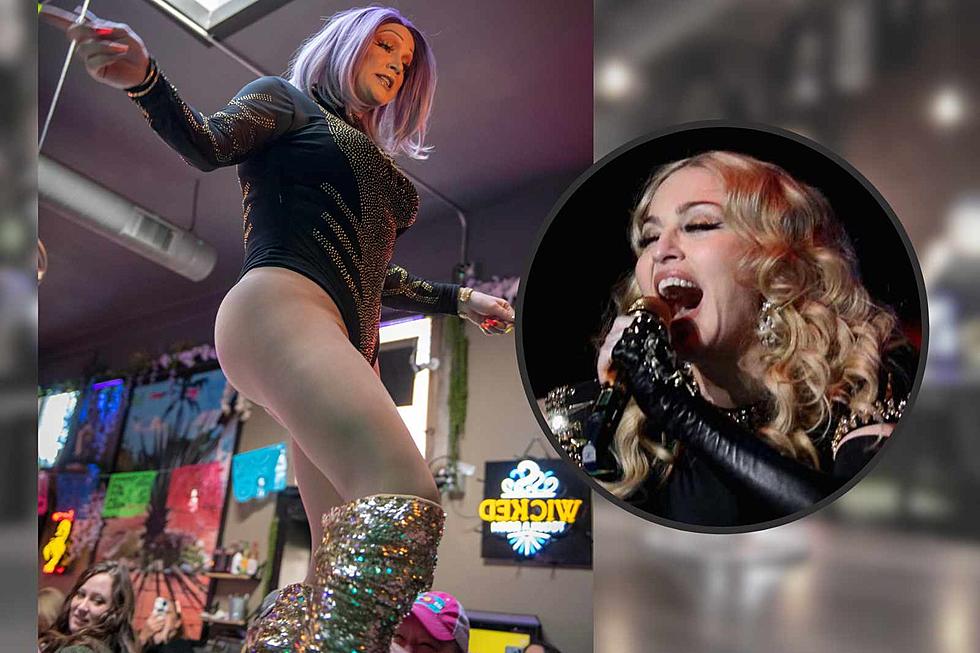 'Drag Queen Bingo' with RETRO 102.5 at Wicked Tequila Room in Loveland to Feature Madonna Tickets on June 15
Facebook/Wicked Tequila Room, Getty Images
RETRO 102.5 has your tickets for the Sold Out Madonna show, and one of our most fun one ways to win tickets is coming. If there were one event in Northern Colorado that Madonna would probably like to be a part of, it's "Drag Queen Bingo" at Wicked Tequila in Loveland. On June 15, 2023, so let's give some away then.
Right in the middle of Pride Month, you could be right in the middle of a fun RETRO night with the shot at tickets to Madonna's show. It'll be a Thursday night, maybe you should look at taking the 16th off.
Right off of Margarita Alley in Downtown Loveland is where you'll find one of the town's most-popular "hot spots," Wicked Tequila Room. They have amazing margaritas, lots of tequilas, mezcals, and more drinks for everyone to enjoy, including their famous "Scorpion Shot."
They also host a lot of great parties, including "Drag Queen Bingo," generally on Thursday nights. RETRO 102.5 will be a part of an upcoming Bingo night, with Madonna tickets.
On Thursday, June 15, 2023, the event (which starts at 8 p.m.) will include the giveaway of a pair of tickets to see Madonna's "Celebration" tour stop in Denver on Tuesday, July 25, 2023.
Tickets for "Drag Queen Bingo" are $25; tables of two and tables of four are discounted. You could get your gang together, save some money, and fight over who'll get the Madonna tickets if one of you wins.
MORE Madonna: Take a Look at Her Family's Winery, Suttons Bay
Take a look at the northern Michigan winery owned by Madonna's father
MORE Madonna: Take a Look Inside Her Childhood Home