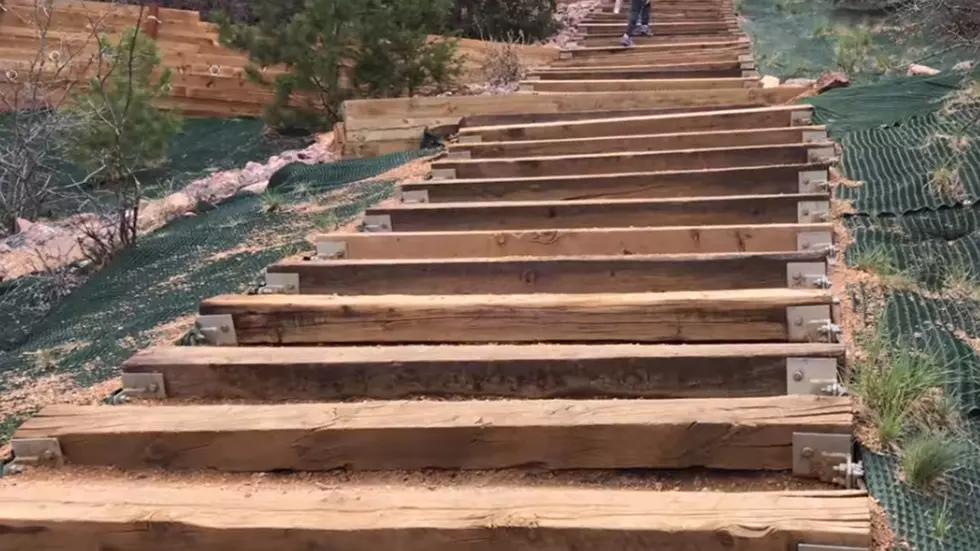 Double Amputee Vet Climbs Manitou Incline for Veteran Suicide Prevention
YouTube/Marc Freccero
It's about a mile. It's about as hard a 'stair climb' as you're bound to ever find. This double-amputee veteran took it on for his fellow vets!
I've often thought about taking on the Manitou Incline. I have yet to head down there and attempt it. 'Attempt' is the key word, lots of folks take the 'nope' exit on the trail.
Not Travis Strong. Travis, a double-amputee Iraqi War veteran made the hike up the over 2,700 stairs made of railroad ties on Friday (March 1, 2019) to raise awareness for veteran suicide, as national statistics show that 22 veterans take their own lives every day.
Strong finished the climb in 5 hours, with help of a small support team. Turns out that he climbed the Incline once before, solo.- that climb took him nine hours.
According to KRDO, Strong wants to show with these climbs, that anything is possible - no matter your situation.