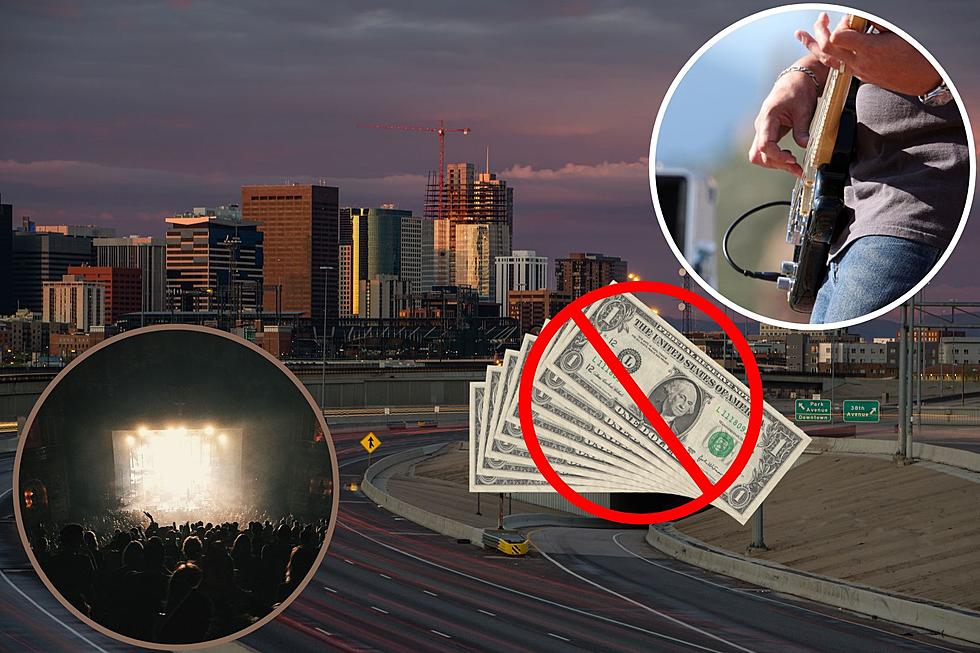 Heading to Denver This Summer? Check Out These Free Concerts
Sparty1711 / Alenate / Canva
Despite the fact that I don't think it makes sense on the Western Slope, Denver is one of the top cities in America for day trips. With that in mind, you may be thinking about making one of those day trips during the upcoming summer, since that's the perfect time to travel in Colorado. But what will you do once you get there?
Luckily, the Levitt Pavilion thought ahead, and they've put together an entire summer concert series. The best part: this concert series is free, which I think I'm already on record of saying is one of my favorite four-letter words.
Check out the line-up:
Fishbone - May 6
Etana - May 11
Son Little - May 19
The Slackers - May 20
Son Rompe Pera (with Guests) - May 27
Central City Opera - June 4
Strange Famous Fest - June 17
Brazilian Day - June 25
Wailing Souls - July 7
All My Relations Celebration - August 10
As you can see, this looks like it's is shaping up to be a great line-up that will cover a wide range of musical styles and tastes. Not exactly the worst way to not spend money in Denver, wouldn't you say?
If you do have some cash on you while you make your day trip to Denver, why not head over to Red Rocks Amphitheatre? They have a great lineup of stars gracing their stage this summer, too.
Old Dominion - May 27 - May 28
Yeah Yeah Yeahs - June 5
King Gizzard and the Lizard Wizard - June 7 - June 8
Big Head Todd and the Monsters - June 10
Barenaked Ladies - June 13
Blues Traveler - July 4
The Avett Brothers - July 7 - July 9
Tori Amos - July 17
Parker McCollum - August 10
Jon Pardi - August 11
That's just a sample. There are plenty more stars on the way to Red Rocks this summer, so be sure to check out the Red Rocks events page for their complete calendar.
The 2023 Concert Lineup at Las Colonias Amphitheater
See the shows booked at Las Colonias Amphitheater so far in 2023. Find out show dates, and ticket prices, and find links to make your purchase before they are gone.
New this year at Las Colonias, guests will only be allowed to bring in one clear bag no larger than 12 X 12, and a small clutch. All other bags are prohibited in 2023.
Grand Junction's Tips for Enjoying Concerts at Las Colonias Amphitheater
We love having the outdoor Las Colonias Amphitheater along the Colorado River here in Grand Junction. We asked you for some tips you might give someone going to a concert at this venue for the first time. Scroll on for things you should know about concerts at the Amp.
The 13 Greatest Outdoor Concert Venues in Colorado