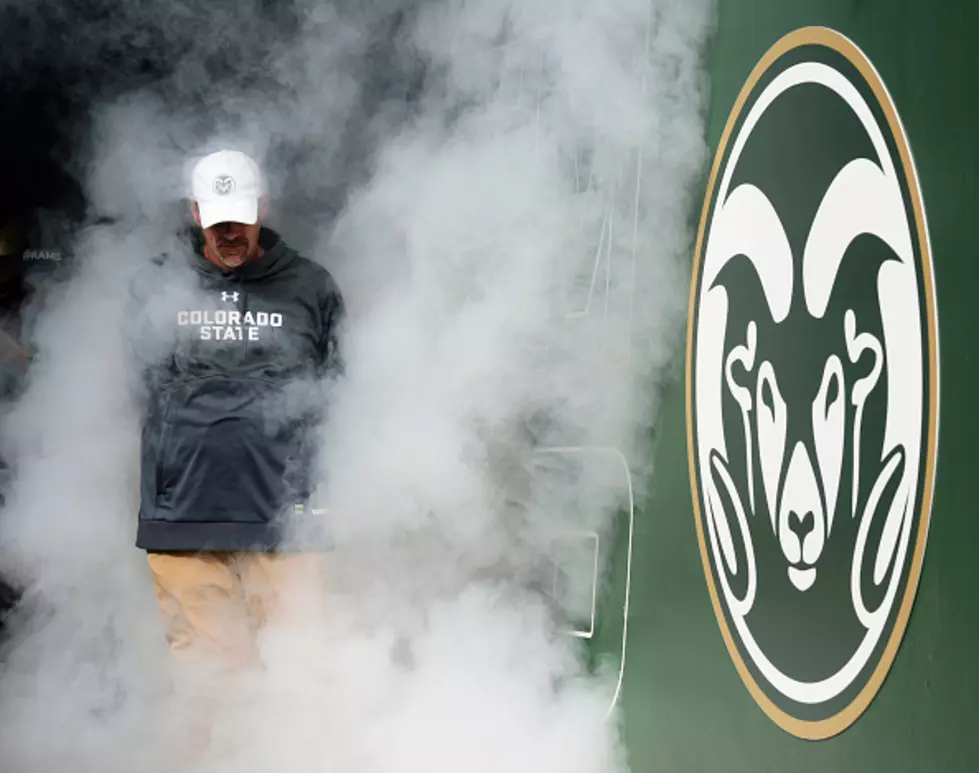 CSU Football Coach Bobo Turns Down $100,000 Pay Raise
Denver Post via Getty Images
CSU head football coach Mike Bobo has done something that is almost unheard of. He turned down a pay raise. Bobo say he didn't feel good about his team's performance -- or his own -- during a 3-9 finish in 2018.
According to ESPN, a couple of days after the Rams closed the regular season with a 27-19 loss at Air Force Bobo called CSU athletic director Joe Parker and told him to keep his $100,000 raise for 2019.
Bobo told ESPN. "I wanted to make a statement to our players that we're in this together and you've got be accountable, starting with me."
I think this is refreshing. You very rarely see someone in the sports-world admit that their performance wasn't good enough and then go a step further and refuse a pay raise. That just doesn't happen. I believe it speaks volumes about the character of Coach Bobo. Hats off sir.
Bobo is 24-27 in four seasons with the Rams, but don't feel too bad for the coach. He is still scheduled to make $1.8 million in 2019.