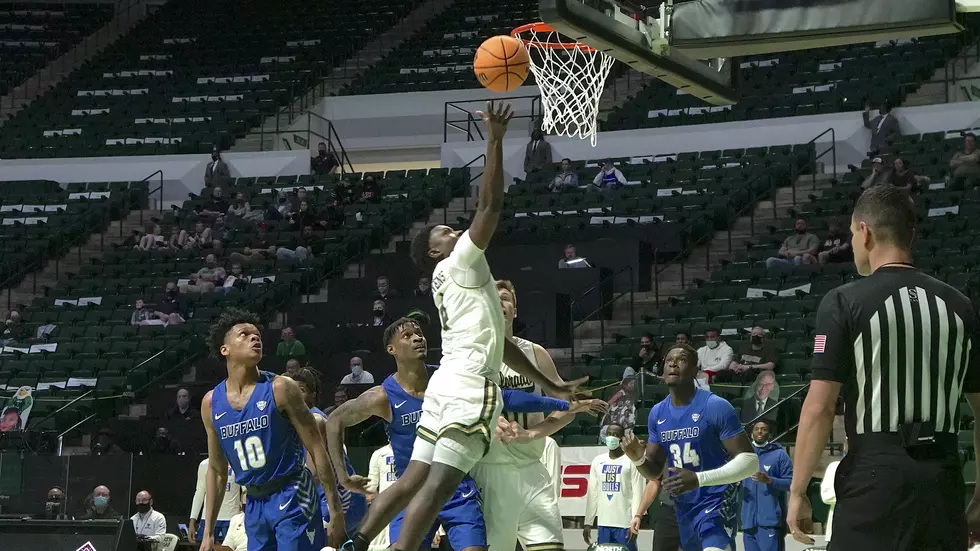 CSU Basketball Can Make NIT Final 4 With Win Thursday
Colorado State University Athletics
Isaiah Stevens made a clutch layup with 1.2 seconds left to help Colorado State University win its opening round NIT game 75-73 over Buffalo last week.
Now the Rams have a chance to advance to the NIT Final Four.
The top-seeded CSU Rams will face North Carolina State at 5 p.m. on Thursday (March 25). You can listen live on Townsquare Media's Power 102.9, Home of the Rams.
The Rams last made the NIT Final Four back in 1988, when the team finished third in the tournament. CSU also played in the 1961, 1962, 1996, 1999, 2011, 2015 and 2017 NIT.
While the Rams were probably disappointed to just miss the NCAA Tournament as the second team out, an NIT run with the young CSU squad could set up momentum for next season.
The Rams don't have any seniors on their roster. Top scorers David Roddy (16.1 points per game) and Stevens (15.0 points per game) are both sophomores.
CSU will now shift its focus to the Wolfpack, who beat Davidson 75-61 on Thursday (March 18) in the first round of the NIT tournament.
N.C. State has three players averaging double-digit points per game: Devon Daniels (16.5), Jericole Hellems (12.8) and D.J. Funderburk (12.6).
The winner of the Rams-Wolfpack matchup will face the winner of Boise State-Memphis at 10 a.m. on Saturday.
The NIT championship will then be held at 10 a.m. on Sunday.
CSU Rams Fans Through the Years