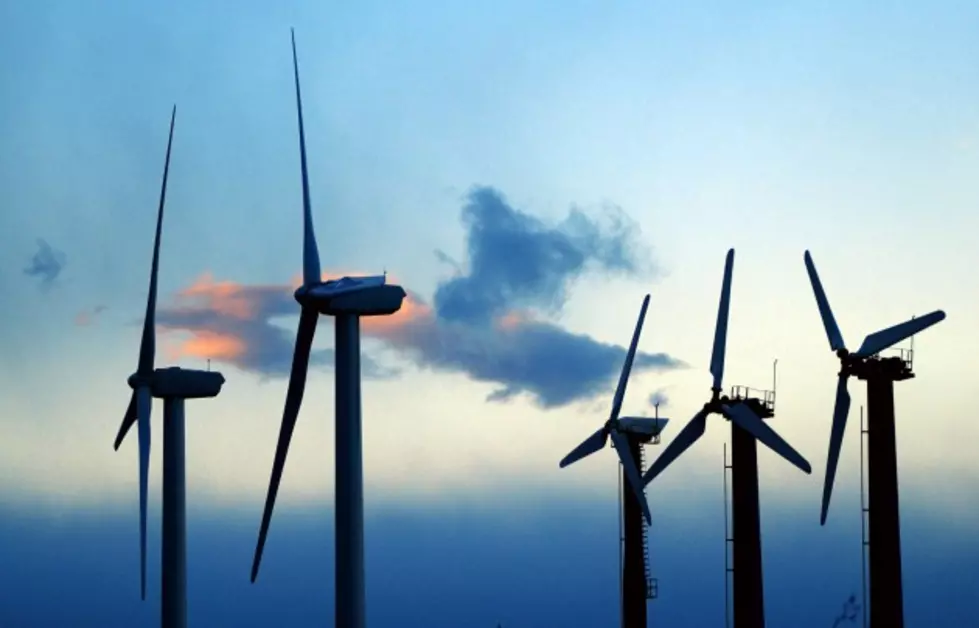 Company Proposes 120-Turbine Wind Farm West of Cheyenne
David McNew, Getty Images
Located on roughly 50,000 acres of city, state and private lands, the 120-turbine project would produce up to 300 megawatts of energy.
The project also includes up to two substations, an operations and maintenance building, turbine access roads, an above and underground electrical collection system and a 19-mile transmission line to the Platte River Power Authority Rawhide Substation in northern Colorado.
Construction on the project is anticipated to begin in August and be completed by the end of 2020.
Roundhouse has filed a permit application and a public hearing on the matter will be held at 8:30 a.m. on June 13 at the Wyoming Game and Fish Department headquarters in Cheyenne.