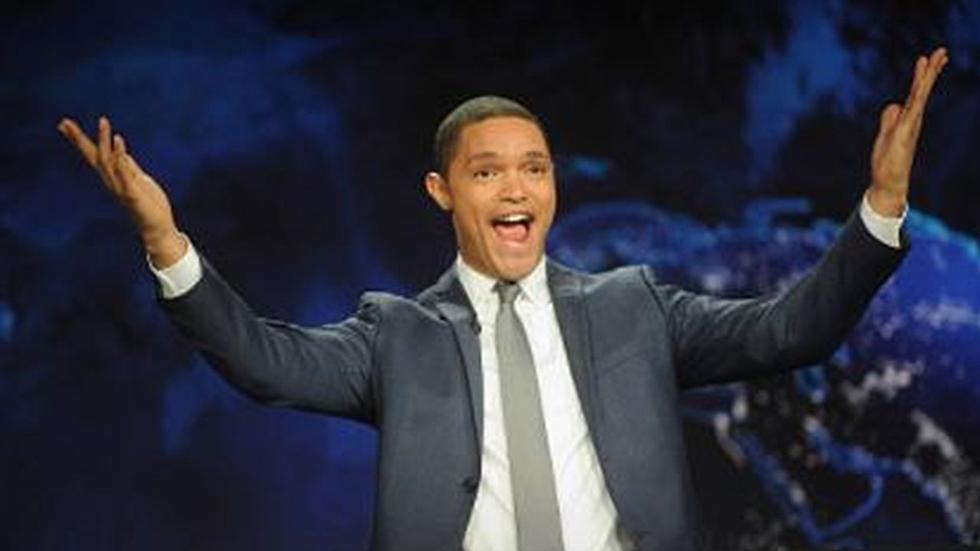 Comedy Central's Trevor Noah at Budweiser Event Center Oct 1, 2021
Getty Images
You can book some 'funny' into your fall of 2021, as the host of The Daily Show on Comedy Central is bringing his tour to Loveland.
Trevor Noah's 'Back to Abnormal World Tour' stops at Budweiser Event Center on Friday, October 1, 2021.
I wonder if Trevor will be bringing his collection of hoodies while on tour, as it will get chilly, especially in Colorado. During the pandemic, he's hosted The Daily Show wearing nothing but hoodies.
In 2020, 'The Daily Show with Trevor Noah' received six Emmy nominations. It had to feel daunting to take over the show after John Stewart hosted it for so long, but he's done a great job.
Noah, from Africa, wrote the bestseller 'Born a Crime: Stories from a South African Childhood,' which also received the Thurber Prize for American Humor and two NAACP Image Awards.
His 2018 comedy album 'Trevor Noah: Son of Patricia' was nominated for a Grammy Award for Best Comedy Album.'
Noah established the 'Trevor Noah Foundation' a youth development initiative that
Empowers youth with the foundation for a better life with access to high-quality education. Noah's vision is a world where an education enables youth to dream, see and build the impossible.
Tickets for the Budweiser Event Center show go on sale on Friday, June 18, 2021, you can get tickets HERE.
LOOK: Here are the best small towns to live in across America
NoCo Music Venues Then and Now