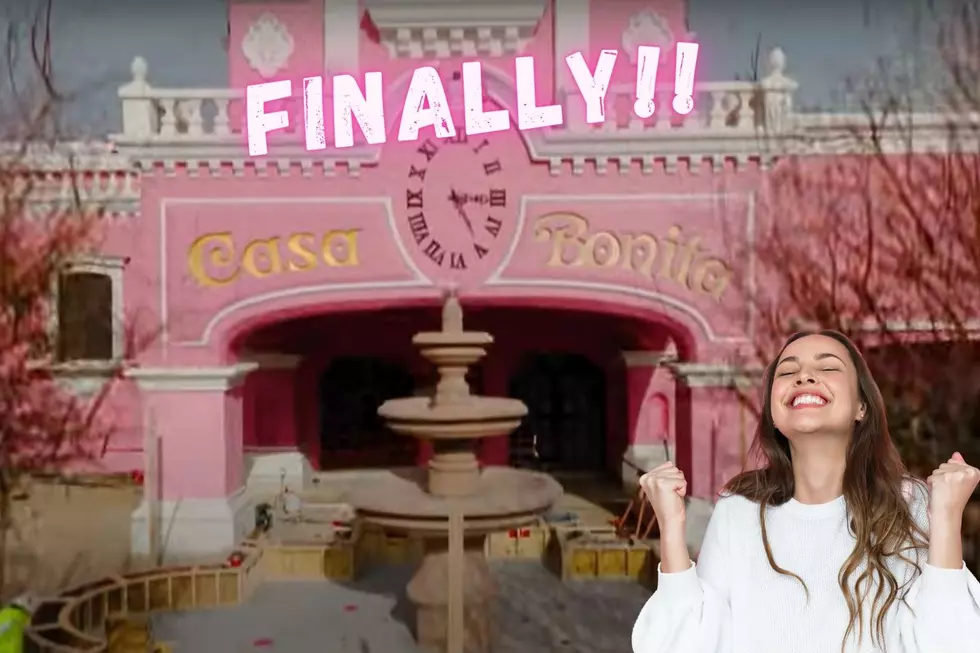 Colorado's Casa Bonita Finally Set To Re-Open after 3 Years. So Exciting
YouTube Screenshot / Canva
After what feels like forever without Colorado's famous Casa Bonita, we finally know when to expect its grand re-opening. We can't wait.
Casa Bonita Announces Re-Opening Date For 2023
Formerly part of an entertainment restaurant chain, which began in Oklahoma City in 1968, the now famous Casa Bonita opened its doors in Denver, Colorado, in 1973. Through various ownership changes over the years, the Denver restaurant continued to operate until the coronavirus pandemic of 2020 forced the restaurant to close its doors. From there, Casa Bonita eventually filed for bankruptcy in April of 2021, and the future of this historic landmark looked extremely bleak. Until two fellas from "South Park, Colorado," came along to save the day.
South Park Creators Buy Casa Bonita
In August of 2021, it was announced that Trey Parker and Matt Stone, who are the creators of the hit Comedy Central cartoon "South Park," had purchased and would re-open the popular Colorado landmark that their show had made famous again after doing an entire episode about it years back. Rumors quickly began about what the new ownership group would be doing to upgrade and fix up this be-loved restaurant because, let's be honest, it needed a lot of work. The food, the interior, the entertainment, it was all probably as old as me, and that's old. While the guys have done their best to keep their plans under wraps, they broke their silence, and a re-opening date has finally been announced, and we could not be more excited.
When Is Casa Bonita Re-Opening?
Trey Parker, Matt Stone, and Casa Bonita's new executive chef, "Loca" (Dana Rodriquez), released the following video on YouTube as an early Christmas present for its fans around Colorado and beyond.
It's official, Casa Bonita is set to re-open bigger and better than ever in May of 2023! If we had to guess, Cinco De Mayo is on a Friday this year, and what better way to celebrate than with the biggest Casa Bonita fiesta Colorado has ever seen?! A fallback plan in case construction falls behind would be Memorial Day weekend to kick off summer. Regardless of when in May, we're truly excited to see the rebirth of this longtime legendary restaurant. As long as the cliff diving and sopapillas stay, the multi-millions spent on upgraded food, video games, and bathrooms are all just a bonus. Welcome back Casa Bonita!
Take a Virtual Tour of Colorado's Famous Casa Bonita
The creators of South Park have announced that they are buying popular Colorado restaurant Casa Bonita. Take a virtual tour of the "Disneyland of Mexican Restaurants."
Virtual Tour of Casa Bonita
Casa Bonita is an iconic restaurant in Denver and is probably the most famous restaurant in Colorado. The atmosphere is what makes Casa Bonita such a great experience with its maze of dining areas and special features. While it's true, most people don't go there for the food - they go there for the fun, the memories, and the experience. If you are one of the unfortunate ones who have never experienced Casa Bonita in person, I invite you to take a mini virtual tour of this famous Colorado restaurant.