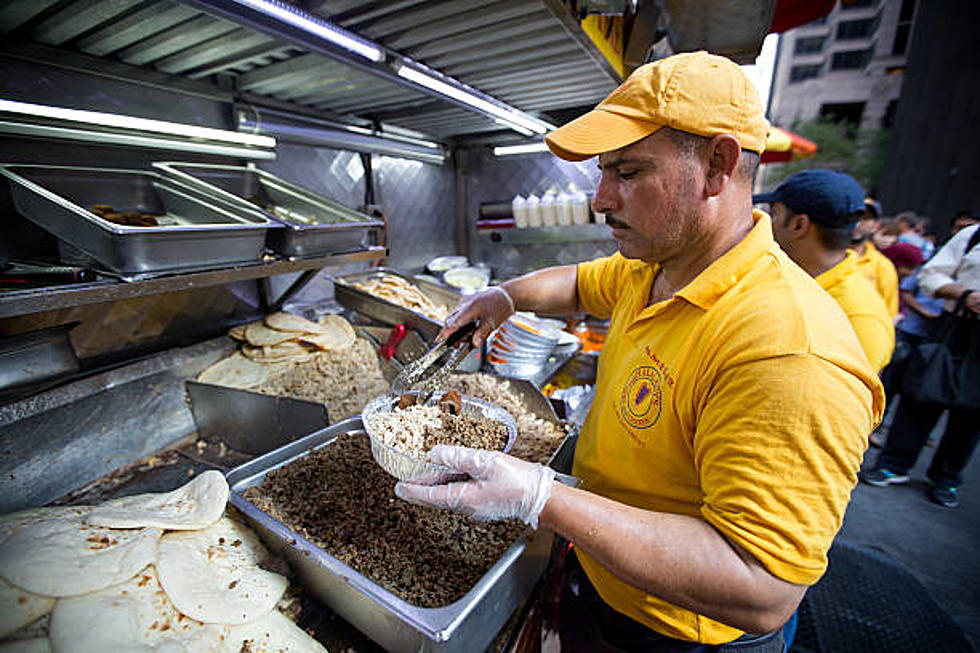 Colorado, Say Hello To The Halal Guys: New Restaurant Opening
Getty Images
There's a new restaurant entering the Colorado food scene.
A 30-year-old New York food cart phenomenon, The Halal Guys, is officially opening its first Colorado location in Aurora this June.
The sensation around the food cart-turned-franchise that has made waves for years on street corners in the 'Big Apple' will be the latest to join the businesses that make up Aurora City Center on June 18.
'The Halal Guys' first began in 1990 at the corner of 53rd and 6th Avenue in New York City, where Egyptian founders Mohammed Abouelenein, Abdelbaset Elsayed and Ahmed Elsaka started selling food specifically for Muslim Manhattan taxi drivers.
Now, Colorado natives Chris Bui and Kevin Than are bringing the popular concept - which is notorious for serving up delicious beef gyro, chicken, falafel sandwiches and platters - to their home state.
Although, the new Colorado location will not feature a classic New York food cart - rather, the new location boasts a full 2,100-square-foot restaurant; once open, the new Halal Guys location will become one of more than 90 franchise locations for the brand across the world.
According to the Denver Post, the restaurant will give away free food to early guests each day during its opening week, including free Halal Guys for one year to the first 50 diners on Friday, June 18.
The Halal Guys will be open from 10 a.m. to 1 a.m. on Fridays and Saturdays, and from 10 a.m. to 10 p.m. Sunday through Thursday. You can visit their new location at 14535 E. Alameda Ave. in Aurora.
To learn more about The Halal Guys, visit halalorado.com.
Fort Collins Restaurants That Opened in 2020