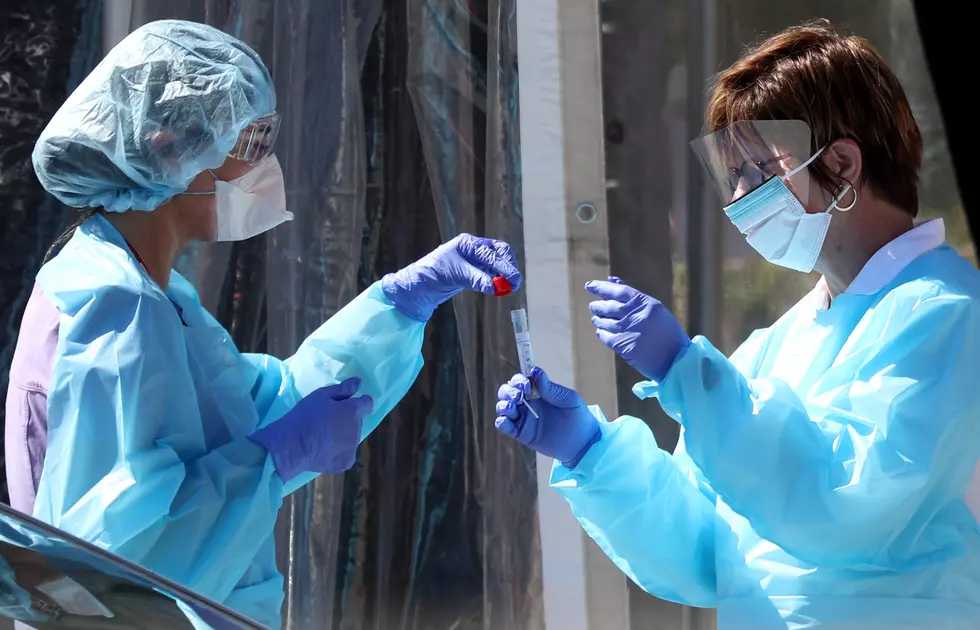 Colorado Reports Highest Daily COVID-19 Count Yet
Getty Images
Colorado has hit a new high in COVID-19 cases since the pandemic began in March.
According to Denver7, the Colorado Department of Public Health and Environment reported over 1,300 new COVID-19 cases on Friday (Oct. 17), making this the highest number of positive cases the state has reported in a single day since March.
There have now been 83,230 reported cases of the novel coronavirus in Colorado. 8,169 people have been hospitalized around the state, including about 400 currently.
Several cities and counties have issued new public health guidelines in response to the rise of cases in the state; On Friday (Oct. 17), Denver officials announced that the city will require face masks in more settings, and gatherings among unrelated people may not include more than 5 people - a decrease from 10.
In Arapahoe County, alcohol sales at restaurants and bars will now end at 11 p.m instead of midnight. Personal gatherings are also now restricted to 10 people, and non-essential businesses in the county are being encouraged to expand remote working. Denver7 reported that Arapahoe County's current positivity rate is at 5.1%, and the county could face tighter restrictions if cases continue to rise.
Enter your number to get our free mobile app
Colorado's Safest Cities