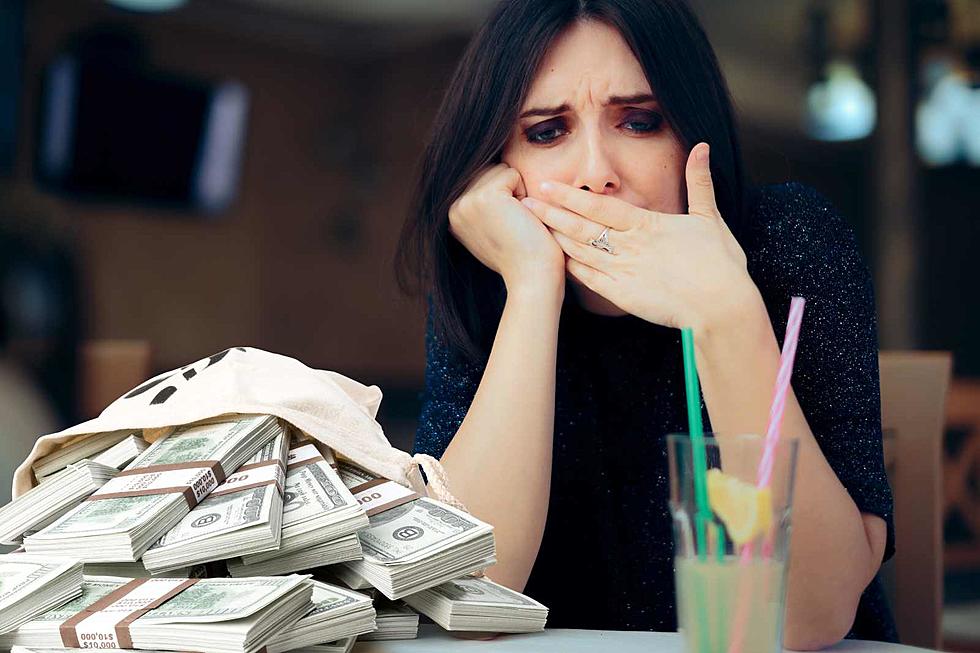 Colorado Company Has Made Nearly $1 Million With Nifty Cure for Hiccups
Canva.com
Those annoying hiccups that we all sometimes get could be a thing of the past, and it's all because of a company in Longmont, Colorado. Forget holding your breath, sipping ice-cold water, swallowing sugar; this is a game changer.
For most of us, when we get the hiccups, they generally resolve themselves after a period of time; for others, they "just won't go away," and that's where this $14 device comes in. Have you already tried it? They've sold almost $1 million worth of them, so far.
It's always fun to hear about a new gadget or invention that's been made in Colorado. Remember when you first heard about Crocs? "What kind of shoe is that?" "It's made in Colorado?"
In north Longmont, you'll find a little company, HiccAway, near the intersection of Main and 21st Street.
According to the Reporter-Herald, the team behind HiccAway was on Shark Tank in 2022, where Mark Cuban bought a 20% stake in the company. In 2022 alone, the company had sold over $774,000 worth of their device.
WHAT IS THE DEVICE?
Basically, it's a nifty straw, that makes you suck pretty hard to get hot water up into the straw for you to drink. By doing so, it gets your brain to "reset" what's happening between your diaphragm and your epiglottis, and the hiccups go away.
WHERE DO YOU GET THE DEVICE?
They are available at their website and on Amazon for $13.42, for one, or you can save by purchasing "multiple" packs. They come in five different colors, too.
DOES IT REALLY WORK?
The device has been rated 92% effective in curing the hiccups. The company posts reviews of the device, and a large majority of the reviews are very positive; only a few did not find relief.
MORE on Inventions: Inventions Made by Women
MORE Colorado Fun: How Many of These Colorado Attractions Have You Visited?
From Red Rocks Amphitheatre to The Stanley Hotel to tons of gorgeous national and state parks, Colorado has countless attractions for newcomers and natives alike to explore. But have you seen everything our state has to offer? Count along with us and put your Colorado roots to the test!